Packing List for Your African Safari in Uganda

Essential Packing Tips for Your Ugandan Safari Adventure
Embarking on a safari in Uganda? Our essential packing tips ensure you bring everything you need for an unforgettable journey. From culturally sensitive clothing to must-have gear, we've got you covered.
Your Safari Essentials: Don't Leave Home Without Them
Before you head off, make sure to pack these non-negotiable items:
Your passport and airline ticket
Immunization cards
Some cash for those off-the-beaten-path moments
Women's Wear: Comfort Meets Cultural Respect
In Uganda, dressing modestly means opting for skirts or dresses that fall below the knee, capris, or long pants. Don't worry too much about covering up on top – it's more about sun protection than modesty. Here are a few tips:
Avoid long skirts made of thick material – they can get unbearably hot.
Be mindful of long pants that might drag on the ground, as the iconic red dirt of Uganda tends to stick!
Footwear: Sturdy and Comfortable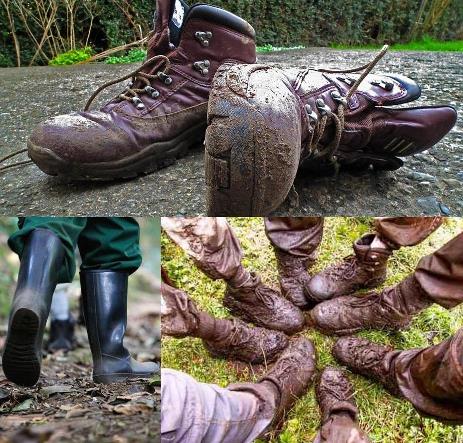 Around your lodge or camp, a pair of Chacos or similar durable sandals is perfect. For gorilla trekking in the mystical Bwindi Impenetrable Forest, trust in well-broken-in hiking boots.
Gorilla Trekking Gear: Stay Protected and Comfortable
Long pants or trousers with tall socks (to tuck your pants into) are ideal.
Some trekkers use special sleeves from the knee to the shoe to keep ants at bay.
Breathable, long-sleeve button-down shirts are perfect for the adventure.
Remember, it's chilly in the mornings but heats up as you hike, so layer accordingly.
Handy Tip: Gardening Gloves are a Trekker's Friend.
Does it seem odd? Not really. You'll often find yourself grabbing trees and vines, and gloves protect your hands from thorns and scrapes.
For more advice on what to wear for your safari in Uganda, check out our detailed clothing guide here.
Packing Smart: The Essentials You Might Forget
Always pack valuables in your carry-on.
Include enough clothing for a day in your carry-on, just in case your checked luggage takes its own little detour.
Remember, packing for your Ugandan safari is about balancing comfort with respect for local customs. With this guide, you'll be well-prepared to enjoy every moment of your African adventure!
---
Your Essential Carry-On Packing List for an Unforgettable Uganda Safari
Get ready for your African adventure with our comprehensive Uganda Safari packing list. Here's everything you need to ensure a smooth and enjoyable journey: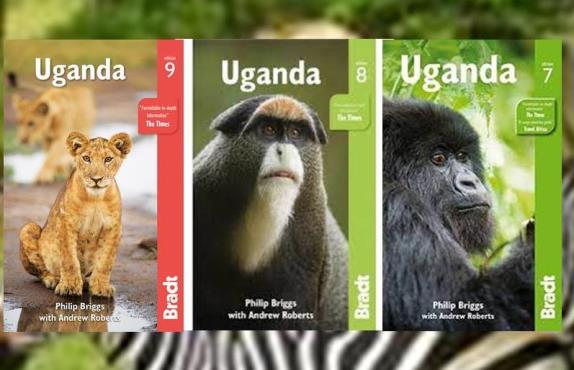 Travel Light, Travel Smart:
Bradt Guidebook for Uganda: Perfect for in-flight reading and relaxing at your lodge.
Anti-Malaria Medication: Don't forget any other personal medications you need.
Sun Lotion: Protect your skin under the African sun.
Bug Repellent: Australian RID is great for skin and clothing, keeping tsetse flies at bay.
Imodium: Just in case of stomach upsets.
Simple First-Aid Kit: Include antibacterial cream, band-aids, eye drops, anti-diarrhoea medicine, rehydration sachets, aspirin, and cold medication.
Antiseptic Hand Wipes: A travel essential.
Sunglasses: Protect your eyes from the glare.
Binoculars: For those distant wildlife sightings.
Camera and Battery Charger: Remember, Uganda uses UK plugs. Capture high-quality memories!
Flashlight and Battery-Powered Reading Light: Stay prepared for darker evenings.
Hand Sanitizer: Keep those germs at bay.
Swiss Army Knife or Similar Tool: Handy for opening bottles and more.
Clothing Essentials:
2-3 Pairs of Lightweight Slacks/Trousers: Quick-drying, perfect for tracking.
1 Pair of Shorts
1-2 Long-Sleeved Shirts
3 Short-Sleeved T-shirts
Waterproof and Windproof Jacket: A breathable one like Gortex.
1 Sweater, Sweatshirt, or Fleece
1 Skirt (for Women)
Swimsuit
Sturdy, Waterproof Walking Boots: Tuck your pants into socks and boots for trekking.
Sports Sandals
Telescopic Trekking Staff
Hat: Choose wide-brim or visor styles for sun protection.
Sleepwear
Underwear (Moisture Wicking for Gorilla Tracking)
Lightweight Wool Socks
Gloves (Gardening or Similar for Tracking)
Alarm Clock
Ear Plugs: For a peaceful sleep amidst jungle sounds.
Wash Cloth
Your Ultimate Safari Packing Checklist for Uganda
Gear Up with the Right Accessories:
Backpack: For all your essentials.
Walking Shoes or Hiking Boots: Comfort is key for those long treks.
Glasses/Contact Lenses: Don't forget an extra pair.
Safari or Sun Hat: Stay shaded and cool.
Sunglasses: Protect your eyes from the bright sun.
Choose the Right Clothing:
Neutral Colors: Blend in with nature (avoid bright colors and whites).
Layered Options: For varying temperatures.
Equipment Essentials:
Batteries: Keep those electronics charged.
Binoculars: For close-up wildlife views.
Camera: Capture every moment (bring extra film if needed).
Chargers: For your phone, camera, and other gadgets.
Headphones: For in-flight entertainment.
Reusable Water Bottle: Stay hydrated on the go.
Small Compass: Always know your direction.
Video Camera: Record your adventure.
Health and Beauty Must-Haves:
Antibacterial Wipes and Floss: Keep clean on the go.
Insect Repellent and Malaria Medication: Stay healthy and bite-free.
Comprehensive First-Aid Kit: Be prepared for minor injuries and ailments.
Personal Hygiene Items: Deodorant, soap, shampoo, conditioner, etc.
Sunscreen with SPF 15+: Essential for skin protection.
Don't Forget the Miscellaneous Items:
Addresses for Postcards: Share your experiences.
ATM/Credit Cards: Inform your bank about your travels.
Guidebooks: For birds, animals, and local attractions.
Maps and Local Guidebooks: Navigate with ease.
Money Belt and Conversion Chart: Keep your money safe and handy.
Passport and Copies: Always keep a backup.
Luggage Content Photos: In case of loss.
Reservation Printouts: Keep your bookings organized.
Travel Journal: Record your memories.
Comfort Items: Travel pillow, blanket, and healthy snacks.
---
Pro Tip: Pack efficiently to keep your luggage light and manageable. Remember, the key to a successful safari is being prepared while embracing the adventure!
Note: This packing list is tailored for safari adventures, so if you have other travel plans in Uganda, you might need additional items. For further assistance, feel free to shoot us an email or call the numbers listed on our website. We're here to help you plan the perfect trip!
---
Here are some useful links that you may find helpful to check out: