Why You Should Consider Uganda for Your Gorilla Trekking Safari

Discover the Excitement of Gorilla Trekking in Uganda's wild through these Nine Compelling Reasons!
Experience a Uganda Gorilla Trekking Safari for an extraordinary journey in Bwindi and Mgahinga Park. These parks, nestled in dense rainforests, are sanctuaries for gorillas, offering an immersive and authentic wildlife experience.
The Mountain Gorillas of Uganda, the largest in Africa, inhabit the Gorilla Highlands. Trekking at elevations between 8,000 and 13,000 feet, you'll be captivated by these majestic creatures in their natural habitat.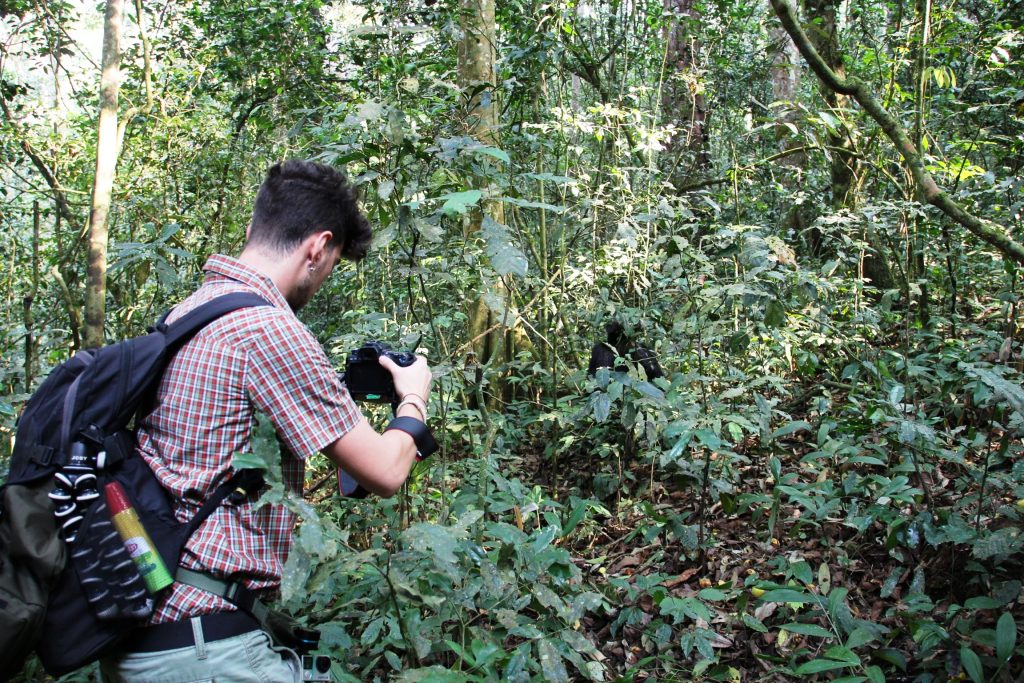 Uganda shines as the top choice for gorilla trekking, providing extraordinary opportunities for close encounters with these gentle giants in Bwindi and Mgahinga parks. This proximity allows you to build a profound connection with the gorillas.
By choosing to trek in Uganda, you support their dedicated efforts in conservation and sustainable tourism. Your journey contributes to protecting endangered species and backs local conservation initiatives, safeguarding these magnificent creatures for the future.
Uganda also offers a chance to immerse yourself in local cultures and traditions, enhancing your adventure. The country's diverse parks open doors to a vast array of wildlife, showcasing Uganda's rich biodiversity.
In summary, gorilla trekking in Uganda is a unique blend of stunning natural landscapes, intimate wildlife encounters, and a chance to contribute to conservation and community engagement. For an adventure that promises deep connections with nature and unforgettable memories, Uganda stands as the premier destination for gorilla trekking. Experience safe, guided treks and diverse wildlife on your Uganda Gorilla Trekking Safari.
---
Uganda is Home to Over Half of the World's Remaining Gorilla Population
Uganda, renowned for hosting the world's largest population of mountain gorillas, is a premier destination for wildlife enthusiasts. Of the estimated 1,063 mountain gorillas left in the wild, about half are found in Uganda, protected since 1964 and flourishing with a growth rate of about 7%. This significant presence means that trekkers have a high likelihood of encountering these magnificent creatures.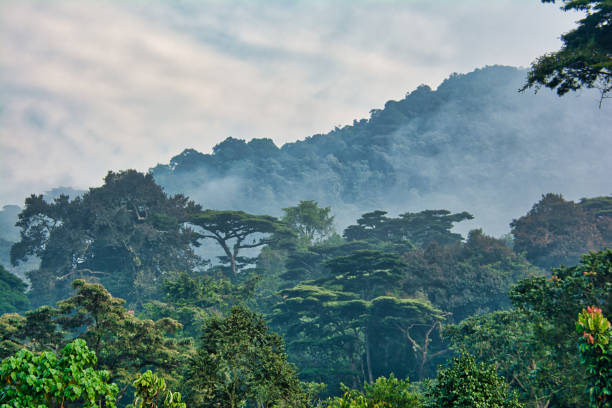 The country's commitment to gorilla conservation is evident in its two main national parks: Bwindi Impenetrable Forest and Mgahinga Gorilla Park. Bwindi, a UNESCO World Heritage site, acclaimed by CNN Travel in 2019 as the "most beautiful spot in the world" and one of the top five parks in Africa, is not just a haven for over 459 mountain gorillas and about 25 habituated families but also shelters about 200 chimpanzees, although they are not accessible for trekking due to conservation efforts.
Mgahinga Gorilla Park, forming part of the Virunga Volcanoes Chain, offers a unique trekking experience with over 80 gorillas, including the migratory Nyakagezi Gorilla Family known for their roaming tendencies. Fortunately, in recent years, this family has settled back in Mgahinga, enhancing the park's appeal for gorilla trekking.
Affordable Gorilla Permits in Uganda
Gorilla trekking in Uganda and Rwanda offers similar experiences but differs significantly in cost. Rwanda targets high-end, low-impact tourism, leading to a steep increase in their gorilla permit price from $700 to $1,500 USD in 2017. In contrast, Uganda's permit costs $700
USD, saving trekkers up to $800. Both countries provide the same duration of gorilla interaction – one hour. The trekking experience and overall tour arrangements are the primary differences, debunking myths that Rwanda offers easier or different treks. Some Ugandan treks can be as brief as 2-3 hours.
It's important to note that Uganda no longer offers promotional or discounted permits during April, May, and November, a practice that ended in November 2017. Misinformation regarding trekking and permit prices is common online.
Regarding logistics, a gorilla tour in Rwanda can be completed in one or two days, while in Uganda, starting from Entebbe or Kampala, it typically takes three days. Additional costs for transport and lodging in both countries average around $500-$600. Some travelers opt to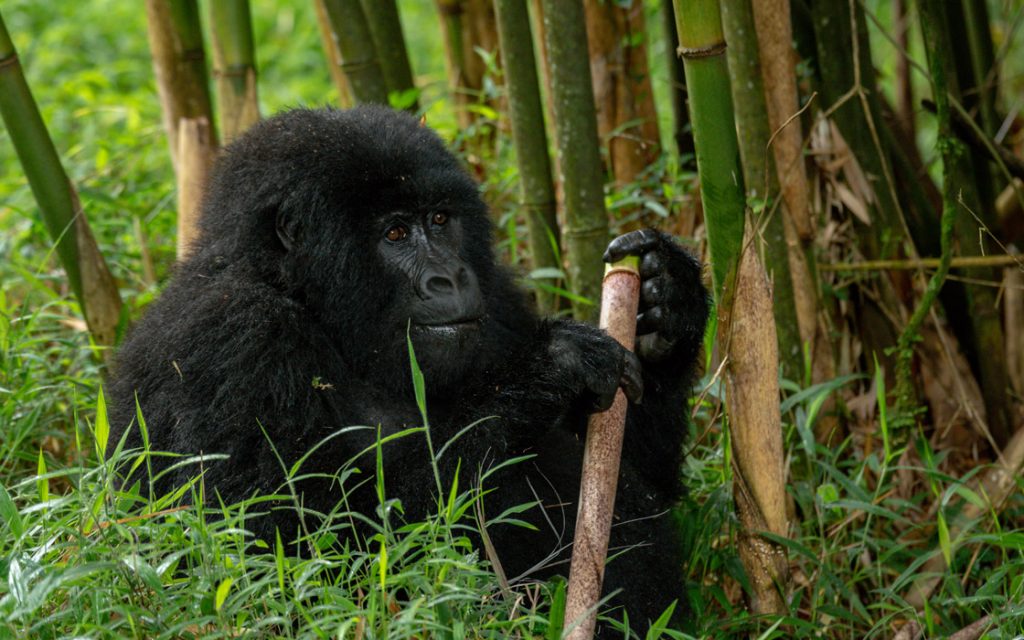 arrive in Kigali and travel to Bwindi for trekking, a journey of under five hours, making Rwanda ideal for short visits focused on gorilla trekking. For cost-conscious travelers, Uganda remains the more favorable option.
Bwindi Impenetrable Forest: A World-Renowned Haven
Nestled within the steep ridges of the Albertine Rift Valley, Bwindi Impenetrable National Park is much more than just a sanctuary for nearly half of the world's mountain gorillas. Recognized as a UNESCO World Heritage Site in May 2017, it has also been acclaimed by CNN as one of Africa's Best Parks. Furthermore, Uganda, with Bwindi as a key highlight, was listed on the UK Lonely Planet Travellers Cool List for 2019.
This ancient rainforest, one of the few in Africa to have thrived through the last Ice Age, hosts a rich tapestry of biodiversity. The national park is home to 120 mammal species, including 11 primates like chimpanzees, rare monkeys, forest elephants, and leopards. It also boasts a vibrant array of over 200 butterflies and 347 bird species.
Visitors to Bwindi can immerse themselves in a variety of activities. Trek across the forest, engage in bird watching, climb mountains, stroll along streams, and explore swamps and bamboo forests. Additionally, the park offers guided cultural walks with the Batwa people, the forest's indigenous inhabitants who have resided here for thousands of years, providing a unique and interactive cultural experience.
Combine Gorilla Trekking with a Uganda Wildlife Safari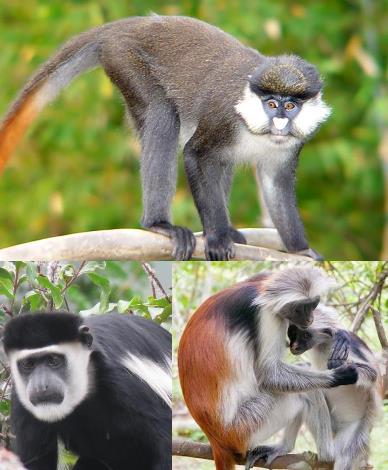 Uganda, often celebrated for its mountain gorillas, offers much more as a wildlife safari destination. This country, rich in contrasts and diverse landscapes, is home to the Big 5, gorillas, chimpanzees, and an array of other wildlife across its 10 national parks. From the snow-capped Mountains of the Moon to the serene Kazinga Channel and from the powerful Murchison Falls to the tranquil Lake Bunyonyi, Uganda presents a microcosm of Africa. It's a land of varied terrains – rainforests, savannahs, mountains, and lakesides, all under the warm equatorial sun, known for its peace, friendliness, and vibrancy.
Your gorilla safari in Uganda can be so much more. Scale the extinct volcanoes of Mgahinga Gorilla Park, track chimpanzees in Kibale Forest National Park, spot wildlife and zebras in Lake Mburo, or unwind in the bilharzia-free waters of Lake Bunyonyi. For a classic wildlife safari, Queen Elizabeth Park is a must-visit, showcasing the rich biodiversity of the region.
Safety is paramount in Uganda. Bwindi Impenetrable Forest and Mgahinga Gorilla Park are in secure areas, free from conflict and rebel activity. The Ugandan government, along with the Uganda Wildlife Authority Rangers and the Ugandan Army, ensures the safety of visitors. For more details on safety measures and advice, the 'Staying Safe in Uganda' page offers comprehensive information.
Best Primate Encounters
Uganda stands as the ultimate primate destination in East Africa, a true paradise for primate lovers. Leading the way is Kibale National Park, renowned for its large population of over 1,500 chimpanzees. Uganda, home to over 5,000 chimpanzees, boasts the largest number of these primates in East Africa. In Kibale, visitors can engage in chimpanzee trekking with a nearly 100% sighting success rate, choosing from half-day treks to a more immersive 4-hour Habituation Experience.
Following Kibale's rich primate tapestry, Mgahinga Gorilla Park offers an exclusive opportunity to trek the endangered Golden Monkeys and habituation in its Bamboo Forests, the only location globally where they're found. This park also complements the primate experience with gorilla trekking.
Other notable locations in Uganda for chimpanzee trekking include Kalinzu Forest, Kyambura Gorge, and Budongo Forest. Beyond primates, Uganda's ten national parks, such as the remote Kidepo Valley Park, offer a wealth of wildlife, bird watching, and stunning landscapes, making it an all-encompassing wildlife haven.
More Time with the Gorillas on a Habituation Experience in Uganda's Bwindi
The Gorilla Habituation Experience in Bwindi Impenetrable Forest, Uganda, is a unique, full-day activity. It takes place in the Rushaga region and offers four hours with the mountain gorillas, compared to the standard one-hour trek. This extended interaction allows visitors to be part of the gorillas' habituation process, creating a more natural encounter.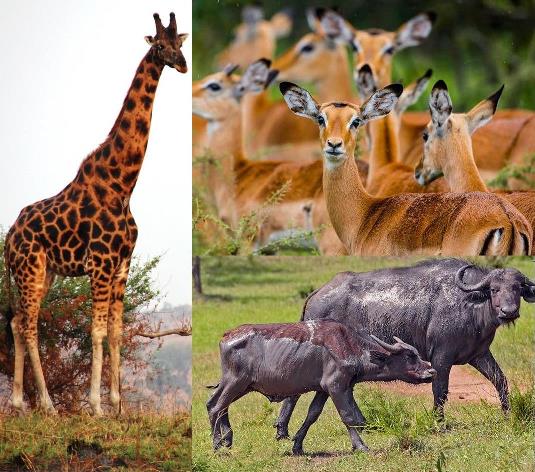 This experience is limited to four tourists per group, ensuring an intimate setting. It's ideal for photography enthusiasts, giving ample time for quality photos. The experience is exclusive to the Rushaga area and costs $1,500 per person. While this price may seem high, it is on par with standard treks in Rwanda, making it a good investment for a deeper connection with these animals.
Mountain Gorilla Trekking in Two Distinct Habitats
Uganda is the only Mountain Gorilla Country with two distinctly different yet challenging habitats where you can track the Gorillas.
You can trek the Mountain Gorillas touring Bwindi Impenetrable Forest with its steps and ridges. It would be best to have a moderate fitness level for most treks here, and some easier and shorter tours can most often be done.
Mgahinga Gorilla Park is another park where you can trek Gorillas in Uganda. The terrain for gorilla tracking is identical to what you experience gorilla trekking in either Rwanda's Volcanoes National Park or Virunga National Park in DR Congo.
Mgahinga Gorilla Park gives you doable challenges as you hike up on the sides of the Virunga Volcanoes.
In Uganda, you can trek the endangered in two different habitats, unlike in any other country with Mountain Gorillas. Many choose to trek Mountain Gorillas in distinctly different habitats. With Uganda Gorilla Trekking Safari, witness the majestic mountain gorillas in their natural.
Trek Gorillas Safely in Uganda
Uganda stands out as a premier destination for gorilla trekking, offering a safe and well-organized experience. The Ugandan government is deeply committed to the conservation of mountain gorillas, enforcing strict guidelines to ensure their protection. The trekking expeditions are led by experienced ranger guides and accompanied by armed Uganda Wildlife Rangers, ensuring both the safety of the trekkers and the gorillas.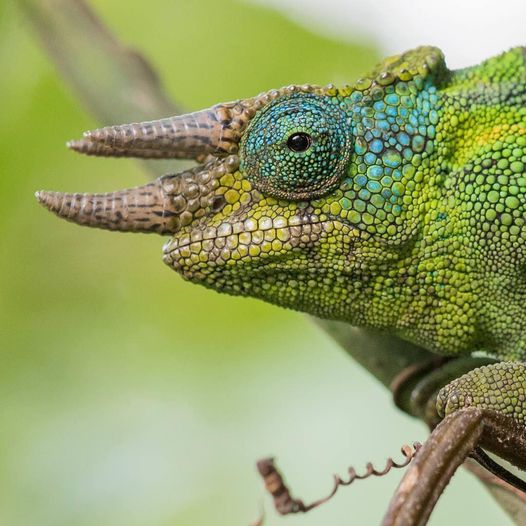 In Uganda's renowned gorilla habitats like Bwindi Impenetrable Forest and Mgahinga Gorilla Park, security is a top priority, with no history of insurgent activities affecting these parks. This focus on safety extends to the entire experience, with measures in place to protect visitors from external threats.
To further enhance safety, most gorilla lodges in Uganda provide 24/7 on-site security. We specialize in creating gorilla safaris, ensuring a seamless and secure journey through Uganda's magnificent gorilla terrain. With the combined efforts of the Uganda Wildlife Authority, Tourism Police, and the Uganda Defense Forces, travelers can embark on their gorilla trekking adventure with peace of mind.
More economically priced Lodging, including upmarket – not in towns but within or near Forest or Park
In Rwanda and Uganda, there is a wide range of accommodation options for visitors, especially those coming for gorilla trekking. Rwanda is increasingly focusing on luxury accommodations, with several high-end lodges offering top-tier services and amenities. These luxury lodges provide an opulent experience for those seeking the highest level of comfort and exclusivity.
In contrast, Uganda presents a more affordable range of accommodations, spanning from luxury to budget-friendly options. Prices vary widely, suiting a diverse array of preferences and budgets. Conveniently, most lodges sit within or just outside national parks, offering easy access to wildlife experiences. Known for its value, Uganda provides excellent accommodation choices across different price ranges. Moreover, its national park entry fees are generally lower than those in neighboring countries. This makes it a cost-effective option for travelers seeking quality stays without a high cost.
Book your unforgettable Uganda Gorilla Trekking Safari adventure and enjoy unique encounters in the heart of Africa.
---
Here are some useful links that you may find helpful to check out: