Safari Payment Options & Guidelines with Lifetime Experience Safaris

Step-by-Step Payment Process and Options for Your Dream Uganda Safari Adventure
Welcome to Lifetime Experience Safaris! We offer a variety of Safari Payment Options to cater to your needs. Discover the steps to secure your spot and learn about the payment details:
Down Payment & Permit Costs
Understanding our safari payment process and options for deposits and permits is crucial when planning your safari.
Once you finalize your safari itinerary, secure your booking with a 15% non-refundable deposit of the total safari cost.
Full payment is required for gorilla permits, US$ 700 each, chimpanzee permits (US$ 200 for regular, US$ 250 for habituation experience), and any in-country flight tickets if needed.
Remember, your safari accommodations and permits will be confirmed only after receiving your deposit in one of our bank accounts.
Finalizing Your Payment
Settle the remaining balance no later than 3 weeks before your safari begins to ensure everything is ready for your arrival.
Payment Methods
Bank Transfers: One of our most popular Safari Payment Options is bank transfers, which include both standard and Wise transfers.

Standard Bank-to-Bank Wire Transfer: This takes about 1-2 days.
Wise Transfer: The faster option is usually completed within minutes to a day. We accept transfers to our accounts in the US (USD), UK (GBP), Belgium (EUR), Australia (AUD), New Zealand (NZD), Canada (CAD), Singapore, and (SGD).

Online Payments via PesaPal:

Conveniently pay using your Credit or Debit Card through our website.
With Pesapal, a service charge of 3.5% applies.

In-Office Payments in Kampala: Visiting our office in Kampala? Explore our in-person Safari Payment Options, including cash and card payments.

Pay using your Credit or Debit Card at our office, with a 3.5% service charge.
Cash payments are also welcome. We can arrange collection from your hotel in Kampala or Entebbe with prior notice.
Important Notes
As part of our Safari Payment Options, the full balance should be settled at least 21 days prior to your safari. Last-minute payments often cause delays.
ATM Caution: Relying on ATMs in Uganda for last-minute payments is risky due to network issues, card rejections, and withdrawal limits. To avoid delays, withdraw funds at least a day before your tour starts.
Ready for Adventure? Plan and secure your safari effortlessly with Lifetime Experience Safaris. If you have any questions or need assistance, we're here to help you every step of the way!
---
To efficiently send safari payments to East Africa, particularly to Uganda for Lifetime Experience Safaris, Wise (formerly known as TransferWise) is an excellent choice. This British online money transfer service offers a low-cost, convenient, and fast method for international transactions.
Key Advantages of Using Wise for Safari Payments to Uganda:
Favorable Exchange Rates and Fees: Wise is known for its competitive exchange rates and transparent fee structure. This is particularly beneficial for currency conversions, ensuring you get value for your money.
Quick Processing Time: Payments through Wise typically reach the recipient's account on the same or the next business day, making it a swift option for international transfers.
Multi-Currency Support: Wise supports over 750 currency routes worldwide. You can send money directly to Lifetime Experience Safaris in various currencies such as AUD, GBP, EUR, and USD, among others, without converting to USD first.
Wise Borderless Account: This feature offers local bank details in multiple currencies, enabling quick and easy receipt of deposits from around the world.
Minimal Additional Fees: With Wise, you can transfer money directly from your bank account to Lifetime Safaris' account without incurring significant additional fees. The service charges a small fee for currency conversion and a minimal transfer fee ($4.5 as of December 2023).
User-Friendly and Secure: Wise is known for its user-friendly interface and robust security measures, ensuring a safe and hassle-free transaction experience.
Versatility in Payment Options: Payments to Wise can be made using a debit or credit card, even without being registered on their platform, adding convenience for users.
Currency Conversion Transparency: Wise uses real-time exchange rates, like those you see on Google, for currency conversions. This transparency ensures you are aware of the exact rates and fees before completing the transaction.
Please Note: In Uganda, as in other East African countries, the US Dollar is the preferred currency for the tourism industry. Therefore, prices, especially for tourists, are usually quoted in US Dollars. Wise can facilitate conversions to USD if your original currency is different.
Overall, Wise offers an efficient, cost-effective, and user-friendly solution for transferring safari payments to Uganda, combining speed, convenience, and affordability.
Below is our Wise account information

LIFETIME EXPERIENCE SAFARIS WISE BORDERLESS ACCOUNT DETAILS
Email address: info@lifetimesafaris.com
USD  –   Use the details below to send USD from bank accounts inside the US.
Please DO NOT wire a different Currency to this Account – Conversions are Impossible
Account Holder
Lifetime Experience Safaris LTD
ACH and Wire routing number:
026073150
Account number:
8312005807
Account type:
Checking
Address:
Community Federal Savings Bank.

89-16 Jamaica Ave
Woodhaven NY 11421
United States

Wise Address:
30 W. 26th Street, Sixth Floor
New York, NY 10010
United States
EUR – Use the details below to send EUR from bank accounts inside EU and SEPA.
Please DO NOT wire a different Currency to this Account – Conversions are Impossible
Account Holder
Lifetime Experience Safaris LTD
IBAN:
BE30 9670 3623 4011
Bank code (SWIFT / BIC):
TRWIBEB1XXX
Address:
Avenue Louise 54, Room S52
Brussels
1000
Belgium
GBP – British Pound   –   Use the details below to send GBP from bank accounts inside the UK. Please DO NOT wire a different Currency to this Account – Conversions are Impossible
Account Holder:
Lifetime Experience Safaris LTD
Account number:
52351627
UK Sort Code:
23-14-70
Wise Address:
56 Shoreditch High Street
London
E1 6JJ
United Kingdom
AUD Australian Dollar – Use the details below to send AUD from bank accounts inside Australia. Please DO NOT wire a different Currency to this Account – Conversions are Impossible
Account Holder:
Lifetime Experience Safaris LTD
Account number:
414697116
BSB Code:
802-985
Wise's Address:
36-38 Gipps Street
Collingwood 3066 Australia
 
 NZD – Use the details below to send NZD from bank accounts inside New Zealand.Please DO NOT wire a different Currency to this Account – Conversions are Impossible
Account Holder:
Lifetime Experience Safaris LTD
Account number:
04-2021-0072205-83
Wise Address:
56 Shoreditch High Street
London E1 6JJ
United Kingdom

CAD Canadian Dollar

Use the details below to send CAD from bank accounts inside Canada. You can pay using EFT credits (also known as direct deposits). You won't be able to pay using Interac, domestic wire, or SWIFT transfers.

Please DO NOT wire a different Currency to this Account – Conversions are Impossible

Account Holder:
Lifetime Experience Safaris LTD
Institution number:
621
Account number:
200110023546
Transit number:
16001
Wise Address:
99 Bank Street, Suite 1420
Ottawa ON K1P 1H4
Canada
 
SGD Singapore Dollar
Please DO NOT wire a different Currency to this Account – Conversions are Impossible
Payment network:
FAST
Account holder:
Lifetime Experience Safaris LTD
Bank name:
Wise Asia-Pacific Pte. Ltd.
Bank code:
0516
Account number:
227-682-2
Aaddress:
1 Paya Lebar Link #13-06 – #13-08 PLQ 2, Paya Lebar Quarter Singapore 408533
If you are sending from platforms such as Google/Stripe or through GIRO/MEPS
Payment network:
GIRO, MEPS
Account Holder:
Lifetime Experience Safaris LTD
Bank name:
DBS Bank Ltd
Bank code:
7171
Account number:
885-074-314-73
Address:
1 Paya Lebar Link #13-06, PLQ 2, Paya Lebar Quarter Singapore 408533
---
Online Credit / Debit Card Payment Via PesaPal
For those who prefer online transactions, our Safari Payment Options include PesaPal, offering a secure and convenient way to pay.
Important: Be sure to inform your bank about any payments you plan to make to Africa to avoid transaction declination.
Why Choose PesaPal for Your Payment?

Ease of Use: PesaPal is akin to PayPal and is tailored for the East African region. It's user-friendly, ensuring a smooth payment process.
Secure Transactions: When you make a payment through PesaPal, you can be assured of the safety and security of your transaction.
Instant Receipts: Upon completing your payment, you will receive an immediate receipt, providing proof and peace of mind.
Low Transaction Fees: The service charge is 3.5% of the total transaction amount, making it a cost-effective choice compared to other methods like bank wire transfers.
Multiple Card Options: PesaPal accepts various card types, including Visa, MasterCard, and American Express, offering flexibility in payment methods.
How to Make a Payment via PesaPal:

Navigate to Payment: Go to the top menu of our website, find the "Payments" option, and click on "Pay us Online" from the dropdown list.
Follow the Prompts: You will be guided through a series of prompts. Fill out the form with the necessary information as requested.
Enter Payment Details: You need to input specific details for the transaction, a process that is straightforward and guided.
Complete Your Payment: After entering all required information, finalize your payment. You'll receive a confirmation receipt for your records.
Required Information for Payment:
The details you'll need to provide during the payment process include your name, card details, and the amount you're paying. Additional information may be requested to ensure the security and accuracy of the transaction.
Using PesaPal for your safari payment not only ensures a secure transaction but also adds convenience and efficiency to your planning process. It's an excellent option for making hassle-free payments for your adventure with Lifetime Experience Safaris.
PesaPal, initially launched in Kenya, gained popularity through its mobile money transfer services. Over the years, many significant firms in Kenya adopted PesaPal, leading to its expansion into several other African countries, including Uganda, Malawi, Rwanda, Tanzania, Zambia, and Zimbabwe. Its widespread adoption and use by big firms underscore its reliability and effectiveness as a payment processing service in the African region.
Choosing PesaPal for your safari payment ensures a trusted and established platform handles your transaction safely and efficiently.
---
Bank to Bank/Electronic Funds Transfers (EFT)
International Bank Wire/Electronic Funds Transfers (EFT) are another method of sending funds to us. You can transfer money directly to our local US dollar account at Stanbic Bank in Uganda from anywhere in the world using the information provided below. Some customers prefer to do it themselves, while others have to go to their bank. Transfer costs vary depending on the bank, so comparing the charges you may incur before choosing this method is best. Our bank charges $15 for every incoming international wire, making it an ideal option for customers from the US, Canada, and those without Wise membership who want to send funds to us.
Bank to Bank / Electronic Funds Transfer (EFT) Details

Beneficially Bank Name:
Stanbic Bank Uganda Limited
SWIFT CODE:
SBICUGKX
Beneficially Bank Address:
Crested Towers Plot 17, Hannington Road Kampala Uganda
Branch:
Kabalagala Branch
Beneficially Account Name:
Lifetime Experience Safaris Limited
Account number:
9030014765033
Beneficially Address
Nsambya Road, Millennium House Plot 472 Kampala, Uganda
info@lifetimesafaris.com
Tel: +256 777 201697
---
Cash Payments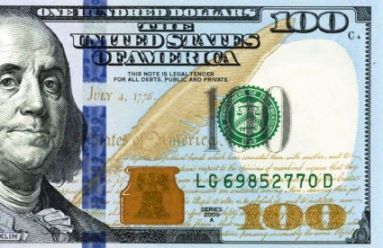 Although this is not one of the methods we cherish for safari payments, we'd go for it under unusual circumstances. Ensure the US dollar bills are clean, unmarked, and printed after 2003, with $100 bills being from 2009 or later. UK pounds, Euros, and Uganda shillings are also acceptable, calculated at the current market rate. Our agent can meet you at your lodging or a convenient Kampala location to provide a receipt for your cash payment. Inform us in advance if you plan to pay us in cash.
Remember, larger denominations like 50s or 100s in Uganda yield a better exchange rate than smaller bills. The bills, particularly the $100 ones, should be Series 2009 or newer, and again, clean, unmarked, not stamped, tear-free, and without blemishes. They're widely accepted across Uganda, facilitating a beneficial exchange rate and ease of acceptance, mainly to deter forgeries. For additional details, visit our money advisory page.
---
Credit Card Payments
We accept credit cards – Visa, MasterCard, and American Express in Kampala using a PesaPal Swipe card terminal. If you use a credit card in Kampala, you pay a 3.5% Surcharge. This is the lowest – the standard 5% or higher surcharge levied in East Africa against Credit Cards.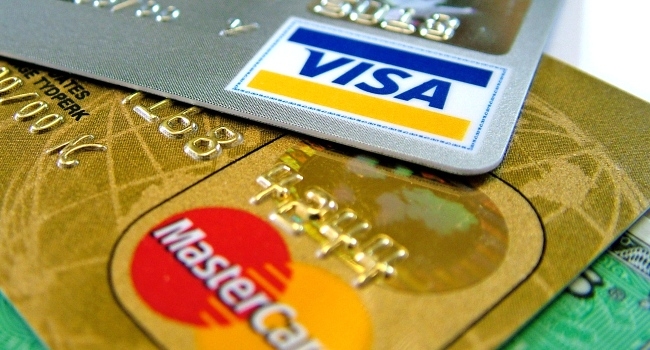 This is normal in Uganda and East Africa, and some companies will charge you up to 10%. East Africa, Uganda, and Rwanda are cash-based societies. Credit Cards are here, but most either use an ATM card or the much more popular Mobile Money, where you pay for everything with your phone. The surcharge will remain common since credit card use is still uncommon.
With these diverse Safari Payment Options, Lifetime Experience Safaris ensures your booking process is as exciting as the safari itself.
---
Payments for Gorilla and chimpanzee permits and other individual bookings
To book Gorilla and Chimpanzee permits and some in-country flights, you must make advance payments unless specified differently with your safari deposit. Once we receive your payment, we will secure and hold your permits until you arrive. An alternative is to pay the permit fees directly to the Uganda Wildlife Authority (UWA) bank account. This process, however, can be complex, involving many emails and phone calls. UWA, a cash-based government agency, operates on a first-come, first-served basis. Though the process seems straightforward, it often takes about a month from initial contact to permit confirmation. While this method is possible, our experience suggests it can be problematic. We advise against using this method for booking Gorilla or Chimpanzee permits if you have less than a month before your trip until the process is more efficient.
---
Here are some useful links that you may find helpful to check out:
---