Discover the Best Safari Activities in Budongo Forest, Uganda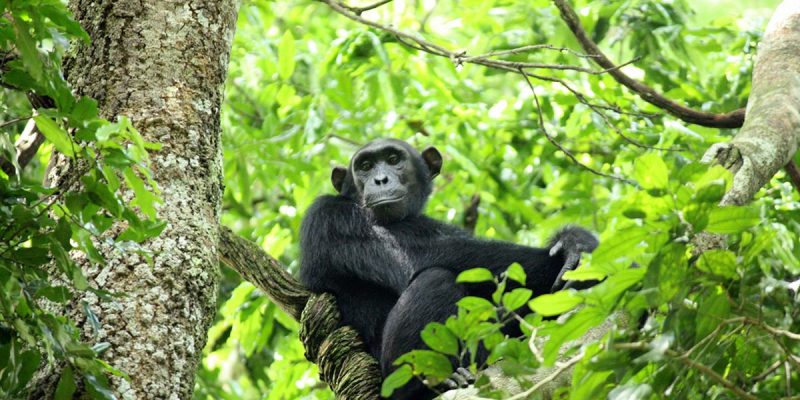 Discover the Secrets of Budongo Forest on Your Safari in Uganda – A Journey into Nature's Heart.
Welcome to Budongo Forest, A World of Adventure
Welcome to the enchanting world of a Budongo Forest Safari Uganda, where nature's splendor unfolds just beyond Masindi in northern Uganda. We recommend embarking on a three or four-day safari that not only uncovers the secrets of this forest but also includes the wildlife adventures of Murchison Falls Park and rhino tracking at Ziwa Rhino and Wildlife Ranch.
In Budongo, bird watching and chimpanzee tracking stand out as popular activities, but the forest's hiking trails are equally captivating. Known as the largest Mahogany Forest in East Africa, Budongo has faced challenges from farming and grazing in the past. However, recent conservation efforts have been significant, driven partly by the benefits of growing tourism, which supports the local community.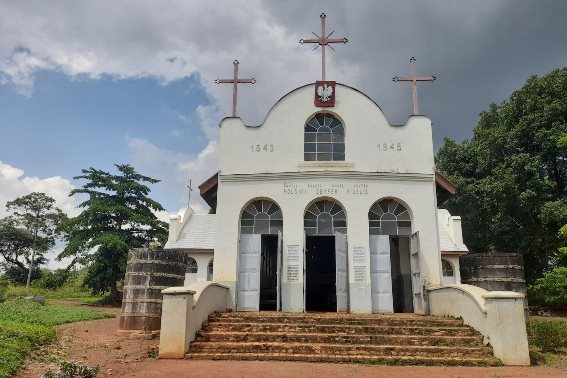 To fully immerse yourself in the forest's ambiance, consider staying at the Eco-Lodge within Budongo. Here, the wooden cottages, tucked among the trees, offer a serene starting point for your early morning chimpanzee treks.
Budongo Forest is also rich in history. During World War II, it provided refuge to many Polish refugees. This historical significance is evident at the forest's Catholic Church, a site still frequented by visitors from Poland. The church continues to be an integral part of the community, hosting weekly services for locals.
Exploring the Vastness of Murchison Falls National Park and Budongo Forest
Murchison Falls National Park, Uganda's largest wildlife reserve, offers an array of experiences beyond what many visitors anticipate. While the park is renowned for its wildlife, the River Nile, the majestic falls, and Lake Albert, there's a hidden gem often overlooked: the Budongo Forest.
Budongo Forest: A Haven of Natural Beauty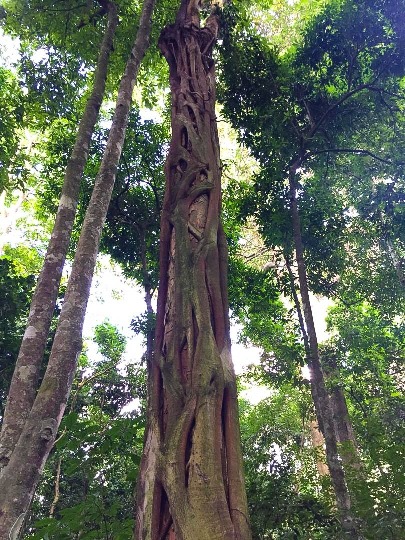 Budongo Forest, with its majestic Mahogany and Ironwood trees, stands as one of Uganda's top birding destinations. It's not just a paradise for bird watchers but also a fantastic place for affordable chimpanzee tracking. The forest offers guided nature walks through its lush landscape and open grasslands, providing an intimate experience with nature.
Many visitors pass through Budongo on their way to the main attractions of Murchison Falls National Park, often missing out on the forest's unique offerings.
Accessibility and Activities
Both Budongo Forest and the Kaniyo Pabidi section are easily accessible from Kampala, with a travel time of about 3½ hours, depending on road conditions. This journey along the road to Murchison Falls Park is in itself an adventure.
A day spent in Budongo can be filled with diverse activities. In Kaniyo Pabidi, you can engage in chimpanzee trekking, enjoy nature walks, and partake in bird watching. If you plan a one-day visit to Budongo, the wildlife park fee is USD 45 per person (Jan 2024), plus a vehicle fee, which is the same as for Murchison Falls Park.
Staying at Budongo Eco-Lodge
For those wishing to extend their adventure, the Budongo Eco-Lodge offers comfortable accommodations with delightful meals. Its cottages provide a serene environment to relax after a day of exploration. This lodge is ideal for visitors planning to continue their journey to Murchison Falls Park or return to Kampala the next day.
---
Top Things to Do and See in Uganda's Budongo Forest – Murchison Falls National Park
Experience the thrill of a safari in Uganda's Budongo Forest, where each journey unfolds a unique blend of adventure, from bird watching to immersive nature walks.

Chimpanzee Tracking in Budongo Forest: A Must-Do Safari Experience

Discover the thrill of chimpanzee tracking in Budongo Forest, a highlight when visiting Murchison Falls Park. Known for its high success rate, only second to Kibale Forest, Budongo offers both morning and afternoon tracking sessions. This flexible scheduling makes adding an unforgettable chimpanzee encounter to your Murchison Falls safari easy. For a more immersive experience, consider an overnight stay in Budongo, allowing time for a tranquil forest walk. And don't miss the opportunity to track rhinos on foot at Ziwa Rhino Sanctuary on your way back to Kampala.
For more detailed information on chimpanzee trekking in Budongo Forest, read more here.
---
Experience the Unique Chimpanzee Habituation in Budongo Forest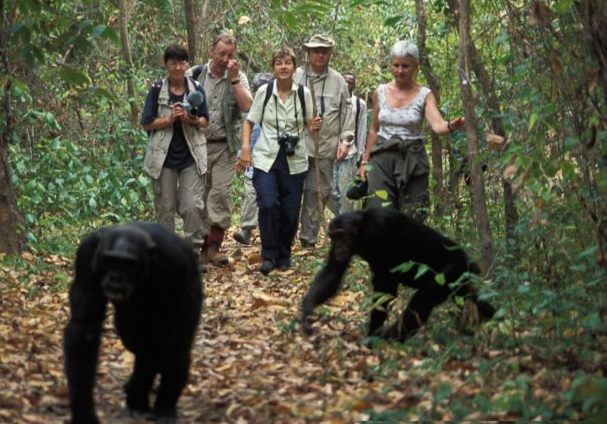 Budongo Forest offers the extraordinary Chimpanzee Habituation Experience (CHEX), a full-day activity available during the off-season months – from 1st March to 15th June and 1st October to 15th December. This immersive experience involves spending an entire day with researchers and others involved in the habituation process, which can take up to two years. Managed by the Jane Goodall Institute, which has been overseeing the chimpanzees in Budongo Forest for many years, this experience offers a rare insight into the world of these fascinating primates.
Not only is this experience unique, but it's also more affordable in Budongo Forest compared to Kibale Forest, where CHEX is available year-round. To fully embrace this remarkable opportunity, we recommend planning an overnight stay at the Budongo Eco-Lodge, enhancing your connection with the forest and its inhabitants.
---
Explore Birding in Budongo Forest: Guided Walks at Kaniyo Pabidi
Budongo Forest ranks as a top destination for birding enthusiasts in Uganda. Home to over 360 bird species, this forest offers birders a veritable paradise. Knowledgeable guides lead full or half-day bird-watching walks, enriching your experience with their expertise.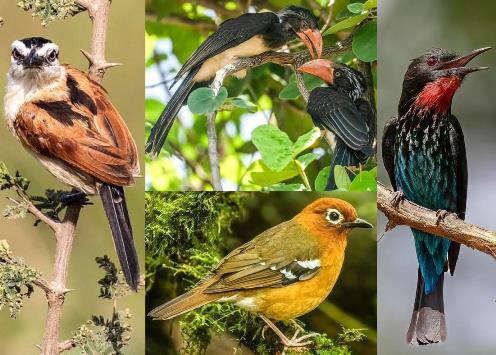 You won't want to miss the "Royal Mile" in the Busingiro area, a famed birding trail. Here, the diversity and richness of bird life make every moment an exciting discovery.
Spot an array of species, including the Sabine's spine tail, the rare Cassin's spine tail, Pygmy crakes, and various Kingfishers such as Chocolate-backed, Blue-breasted, and Dwarf. Other highlights include the White-spotted Flufftail, Ituri Batis, Pulvus Illadopsis, Brown Twin Spot, Cameroon Somber, Cassin's Hawk Eagle, Crowned Eagle, Yellow-crested Woodpecker, Forest Robin, Little Green Sunbird, and Grey-headed Sunbird.
Historical Echoes
The forest also whispers tales of its past. During World War II, it was a sanctuary for Polish refugees, and visiting the Catholic Church within the forest is a step back in time. This church, still active today, serves as a poignant reminder of the forest's historical significance and the resilience of the human spirit.
With such a vast array of birds, each walk in Budongo Forest offers a unique and thrilling birding adventure.
---
Lodging in the Budongo Forest
Budongo Forest Eco-Lodge: Comfortable and Eco-Friendly Accommodation
Budongo Forest Eco-Lodge is the perfect choice for travelers seeking budget-friendly, comfortable lodging. This eco-friendly lodge offers a unique experience with its cabins in the forest, providing an immersive stay in nature. For those on a tighter budget, dorm rooms are also available, making it an excellent option for various travelers.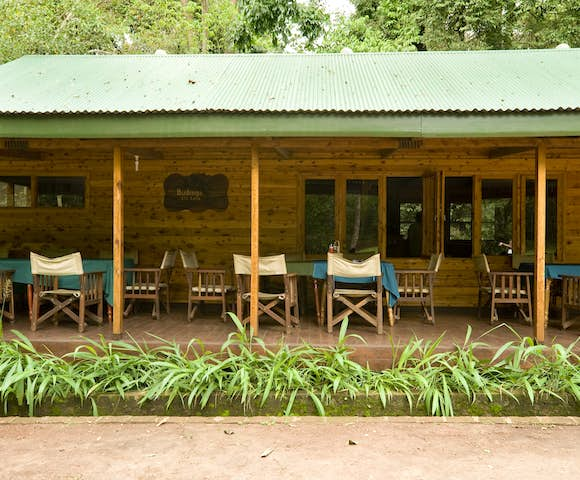 The lodge prides itself on its good food, catering to diverse tastes. They even serve fudge brownies, a treat especially popular with North American travelers. Beyond the cuisine, the service at Budongo Forest Eco-Lodge is commendable, ensuring a pleasant and hassle-free stay.
One of the biggest advantages of staying at this lodge is its unbeatable location. You'll be right in the heart of the forest, conveniently situated at the trailhead for chimpanzee tracking, forest hikes, and birding excursions. The lodge also provides access to expert birding guides, enhancing your bird-watching experience.
Whether planning a day safari or wishing to stay overnight, Budongo Eco-Lodge is an excellent choice. Its blend of comfort, eco-friendliness, and prime location makes it a top pick for travelers exploring Budongo Forest.
If you're ready to embark on your Budongo Forest Safari and interested in arranging a stay at the Budongo Eco-Lodge, contact us and we'll handle all the details to plan your unforgettable journey in Uganda.
---
Below are some links that you may find useful to explore:
---