Description
3-Day Premier Gorilla and Golden Monkey Trekking Adventure in Mgahinga Gorilla Park, Uganda
---
Embark on a 3-Day Luxury Safari in Mgahinga Gorilla Park, Uganda's hidden gem for Gorilla and Golden Monkey Trekking. The majestic Virunga Volcanoes serve as your backdrop, ensuring an unparalleled gorilla trekking experience.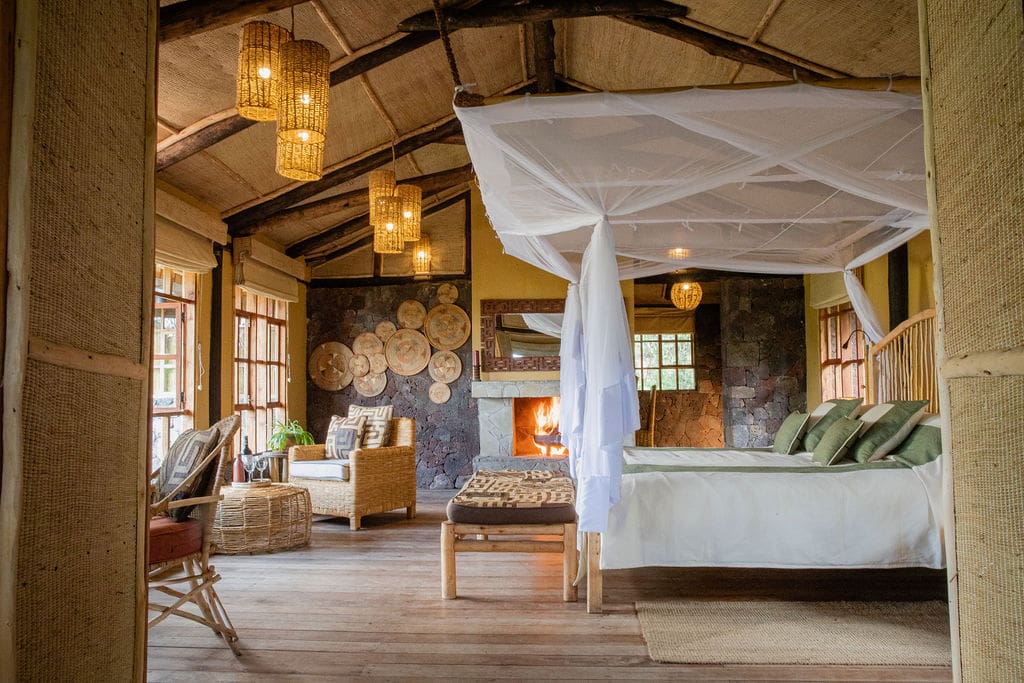 Both Uganda and Rwanda boast these stunning Volcanoes, so trekking in Mgahinga closely mirrors the experience in Rwanda. But there's a twist: our 3-Day Premier Gorilla Safari at Mgahinga Gorilla Park costs significantly less than its Rwandan counterpart.
When it comes to value, Uganda outshines Rwanda. With gorilla permits at $700 in Uganda and the stay at Mount Gahinga Lodge costing much less than its Rwandan equivalents, you won't sacrifice quality for cost.
Fly directly from Entebbe International Airport to Kisoro in just 90 minutes aboard an AeroLink Cessna Grand Caravan. Once in Kisoro, our driver-guide will greet and escort you to the lavish Mount Gahinga Lodge.
Start this unforgettable safari in Kigali, Rwanda. After landing, purchase your East African Visa. Our team will then meet you at the airport and drive you to a luxury hotel in Kigali, which we can seamlessly include in your Gorilla Safari package.
---
Detailed Itinerary for Your 3-Day Luxury Gorilla Trekking Safari in Uganda:
Arrival in Kigali, Rwanda Touch down at Kigali International Airport, the principal gateway not just to Rwanda but also to Southwest Uganda. Whether you're arriving in the evening from Europe or later at night, our team awaits to whisk you away. Rest at the quaint and affordably priced Heaven Boutique Hotel, tucked away in a serene residential locale. Here, you can unwind amidst lush gardens and even dip in a cozy swimming pool. Satisfy your palate with delectable meals from their renowned restaurant.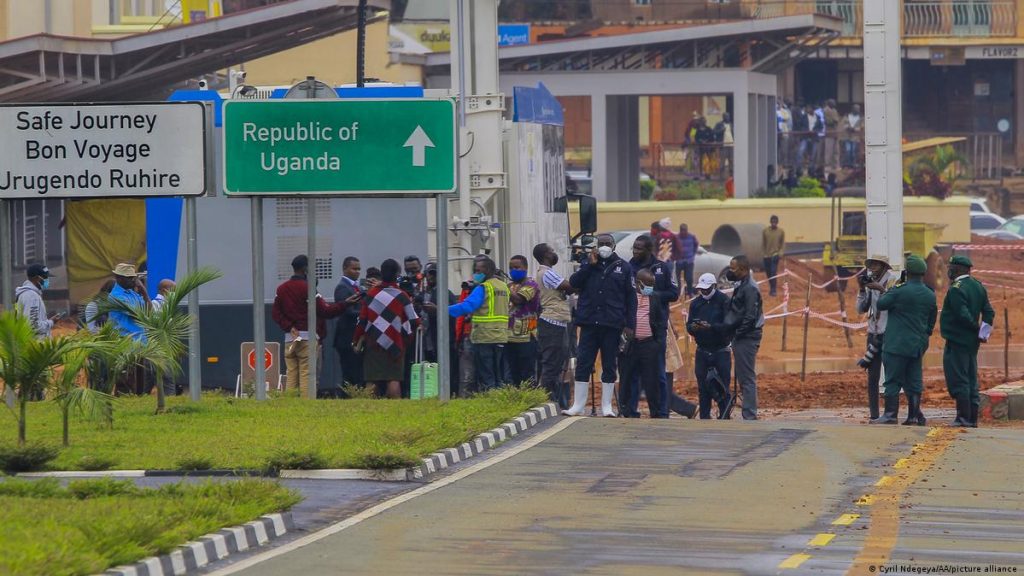 Alternate Arrival via Entebbe: Choose to land at Entebbe International Airport in Uganda. Our dedicated driver-guide will greet you and facilitate a comfortable transfer to your chosen hotel in Entebbe.
On the next morning, gear up for an early flight to Kisoro in Southwest Uganda via AeroLink Safari Airline. This travel choice, though slightly pricier, is becoming popular among our clients for its speed and convenience. Plus, it grants you additional time to relish the scenic beauty and adventures of Mgahinga Gorilla Park.
Day 1 – Embark on Your Scenic Journey to Mgahinga Gorilla Park:
Road Trip from Kigali, Rwanda, to Mgahinga Gorilla Park:
Kick off your Gorilla Trekking Safari bright and early at 6:30 a.m., departing either from your hotel in Kigali or directly from the Kigali Airport. The drive to Mgahinga Gorilla Park typically spans around 4 hours, with variations depending on the border proceedings.
For entry into Uganda, you'll need to secure a visa: a specific Ugandan one costs $50, while the East African Visa, priced at $100, grants access to Rwanda, Uganda, and Kenya. Both visas are obtainable online. Don't forget your Yellow Fever certificate, which is mandatory for Ugandan entry.
The border procedures usually take between 30 to 45 minutes. Once completed, you'll continue your journey into Uganda, approaching the historic Bwindi Impenetrable Forest. Rest assured, border officials prioritize and facilitate the crossing process for tourists.
Any minor hassles at the border are easily overshadowed by the shorter onward drive that awaits you. For perspective, a drive from Entebbe or Kampala to Mgahinga Gorilla Park takes 9 to 10 hours.
The route from Kigali to Bwindi isn't just about the destination; it's also about the journey. Brace yourself for one of East Africa's most picturesque drives, winding through Rwanda and Uganda's undulating, terraced landscapes.
90-Minute Aerial Journey from Entebbe International Airport to Kisoro:
Get ready for an early morning aerial adventure. We'll pick you up from your hotel in Entebbe at approximately 6:00 a.m., setting you up for a 7:00 a.m. departure with AeroLink Airline bound for Kisoro. The flight duration is 90 minutes and includes a brief touchdown at Kihihi Airstrip. Upon your Kisoro arrival, our dedicated driver-guide will greet you, ushering you to your lodge. Opting for this air route offers the most swift and hassle-free way to reach Mgahinga Gorilla Park, just a 40-minute drive from Kisoro to Gahinga Gorilla Lodge.
Please note the baggage weight limit for this flight stands at 15 kg. Should your baggage exceed this, there's a supplementary fee of $6. If you wish to lighten your luggage, we recommend donning your gorilla trekking attire—including your rain jacket and hiking boots—for the flight. The concluding moments of this journey unfold over some of Uganda's most breathtaking vistas.
Deluxe Stay at Mount Gahinga Lodge:
Immerse yourself in the opulence of Mount Gahinga Gorilla Lodge, nestled at the base of the Virunga Volcanoes, locally dubbed the Mufumbiro Mountains—the 'cooking mountains.'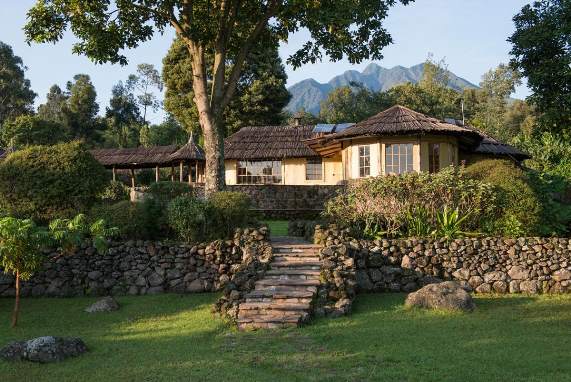 Since its inauguration in 1997, during the nascent phase of gorilla tourism, the lodge has stood as an idyllic haven for trekkers. The unique feature of this establishment is a secluded pathway leading straight to the Park Headquarters. It claims the title of the sole luxury gorilla lodge in close proximity to Mgahinga Gorilla Park.
For trekkers, there's a dedicated pathway from the lodge to the Park Headquarters, which serves as the assembly point for the gorilla trekking briefing.
In 2019, the lodge underwent a significant revamp. It now houses eight luxurious bandas (cottages) and two deluxe bandas. Recent renovations shine through in the lounge, dining area, and manicured gardens. These plush bandas mirror the vibrant aesthetics of the Bufimbira people. Every banda boasts an attached luxury shower room, a cozy fireplace, and a private porch.
Throughout your stay, a personal butler caters to your needs. As for gastronomy, our guests consistently laud the culinary masterpieces presented at the lodge. Modern amenities like WiFi and charging stations are centralized in the main lodge. Non-premium beverages, spanning local beers, sodas, spirits, and house wines, are complimentary. Plus, indulge in a half-hour massage on the house.
Afternoon Engagements at Mount Gahinga Lodge:
Tailor your afternoon by selecting one of the ensuing activities: Kisozi Caldera Hike, Batwa Heritage Trail, Gahinga Batwa Village Exploration
Day 2: The Big Day – Gorilla Trekking Adventure in Mgahinga
Dressing Right for Gorilla Trekking: Gorilla trekking in Uganda requires specific clothing and gear for comfort and safety. An inappropriate outfit can shift your focus from the magnificent gorillas to personal discomfort. Here's what you should do:
Essential Trekking Gear: Daypack, hiking Boots, long trousers, long-sleeved shirt, rain Jacket/poncho, gardening gloves, a wide-brimmed hat, camera equipment, refreshments, and other essentials such as a Porter and Walking Stick: These are invaluable on the trek. Here is a detailed list of essential gear for gorilla trekking.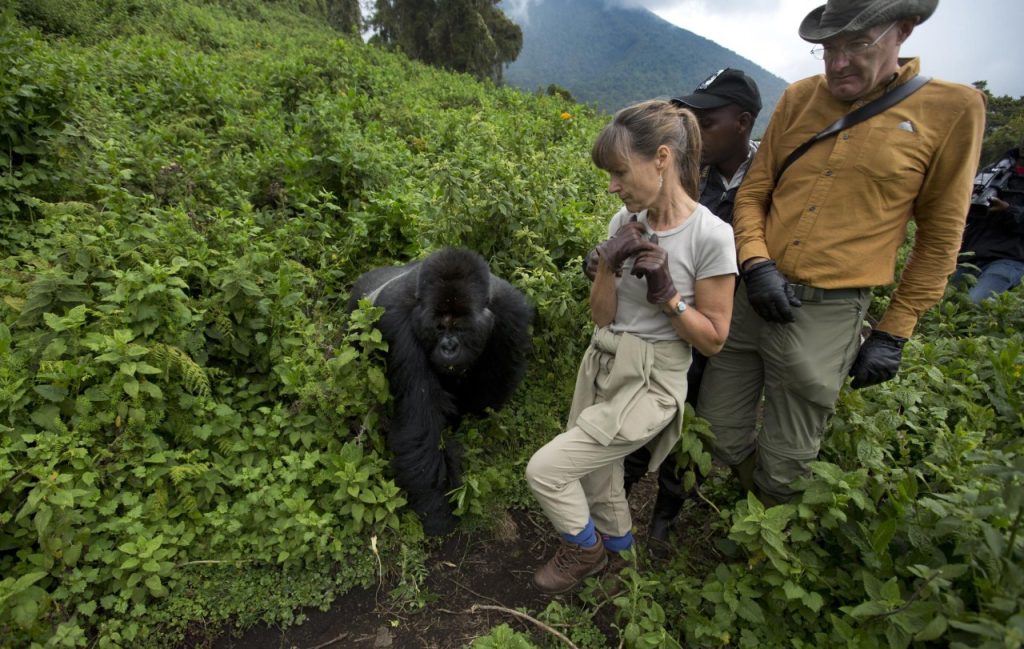 The Thrilling Gorilla Trekking Experience: Your adventure commences the orientation. Despite trekking above 2,200 meters, most find the elevation manageable. The terrain can be challenging, but with moderate fitness, your bamboo stick, and the porter, it becomes less daunting.
Today, you'll venture on a secure Gorilla Trek accompanied by rangers and escorts. Your destination? The Nyakagezi Family consists of 10 members, including five rare Silverbacks. This family structure is rather unusual, with blackbacks having evolved into Silverbacks.
Mark, the family leader, is assisted by his sibling, Mafia, and their father, Bugingo—a former leader now donning the grandpa hat. The ensemble is completed by Silverbacks Ndungutse and Rukundo, as well as females and toddlers. Families like the Nyakagezi constantly evolve. For instance, in 2019, a respiratory ailment threatened them, but intervention by Gorilla Doctors ensured their recovery. As a trekker, adhering to the Gorilla Trekking rules is vital.
Typically, the trek lasts four to five hours, of which an hour is spent with the Nyakagezi Family—a profound experience for many. By approximately 1:00 p.m., you should be back at Mount Gahinga Lodge. Note that the park currently offers tracking for two families—the Nyajagezi and the visiting Hirwa Family from Rwanda.
Afternoon Retreat: Post-trek, consider unwinding at the lodge, perhaps indulging in Uganda's favorite drink, Uganda Waragi. We recommend pairing it with Krest Bitter Lemon Soda. Alternatively, engage in various lodge-offered activities.
Accommodation: Mount Gahinga Lodge Meals: Breakfast, Lunch, Dinner
Day 3: Discover Golden Monkey Trekking and Return to the airport
Optional Golden Monkey Trekking Experience – $100 per person (depending on flight departure time):
Today presents another thrilling adventure as you set off on a Golden Monkey Trek led by expert Uganda Wildlife Authority Rangers. Your path will take you up the slopes of the Virunga Volcanoes, leading to the enchanting Bamboo Forest within Mgahinga Gorilla Park.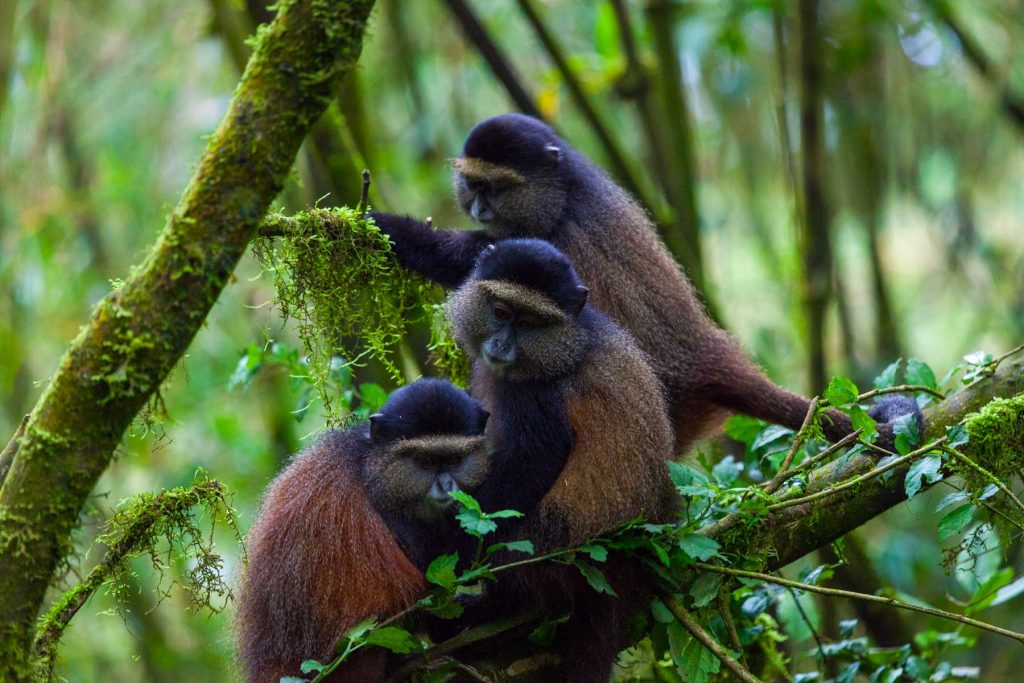 The park is home to several thousand endangered Golden Monkeys. These captivating creatures are not only beautiful with their radiant colors but are also among the most vivacious primates you'll ever encounter. Weighing around 30 pounds at maturity, their playful antics are a sight to behold.
While the group you'll be observing might number around a hundred, their constant movement amidst the forest makes counting them a challenging task.
Post your Golden Monkey experience, the drive back to Kigali takes approximately 3 hours. You'll gain an hour as you cross the border, adjusting to Central African Time. Anticipate reaching the airport by 5:00 pm.
If you're scheduled to fly back to Entebbe International Airport, you'll embark from Kisoro Airport, head to Kasese, and finally land in Entebbe. Expected arrival in Entebbe is 11:55 a.m.
For those with evening flights, we can organize a comfortable dayroom in a premium hotel for your relaxation and refreshment.
---
What's Included in the 3-day Mgahinga Gorilla Trekking Safari:
Private 4×4 ground transportation with an English-speaking driver
Gorilla trekking permit
Accommodation and meals
Bottled water for the journey
Visit to the Equator
We hope you choose Lifetime Experience Safaris for your unforgettable journey in the Pearl of Africa, Uganda. Your safari ends in Entebbe.
Is This Safari the Right Fit for You?
Almost Guaranteed Gorilla Sighting: With a 99% chance of seeing gorillas, this is as close to a sure thing as you can get.
Quality Accommodation: Enjoy all the comforts of home at a top mid-range lodge.
Best Value: Get the most bang for your buck with our competitively priced, mid-range gorilla safari.
Personalized Experience: This is a private safari. That means no sharing your vehicle—just you, your companions, and your driver.
The choice is yours, but don't worry, we're here to help you explore alternatives or variations to this safari if you'd like.
Submit the form below to customize your 3-day Luxury Gorilla and Golden Monkey Trekking Safari itinerary.