Kidepo Valley Park: Discover Uganda's Hidden Safari Gem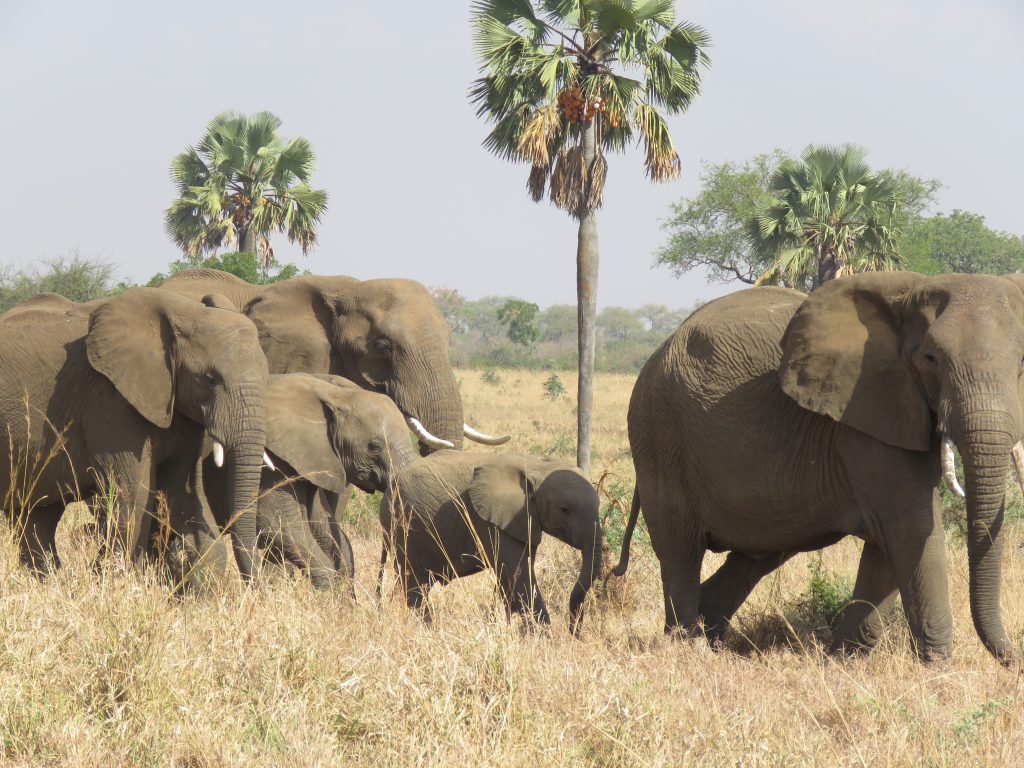 Untamed Wilderness: The serene expanses of Kidepo Valley Park, where nature meets culture and Africa's stories come alive.
Your Guide to Kidepo Valley National Park: Essential Facts and Information
Dive into Kidepo Valley Park: Uganda's Authentic Wilderness
What's Popping in Kidepo Park?
Welcome to Kidepo Valley Park, Uganda's unspoiled wilderness and a testament to the authentic African experience. Often dubbed as the "Long-Forgotten Eden," this park is a throwback to the enchanting tales of Africa from writers like Ernest Hemingway and Karen Blixen. Think Africa was impressive 50 years ago? Kidepo takes it up a notch! It's that slice of untouched East Africa where wildlife still roams free. And the best part? It's crowd-free, offering a unique and intimate experience unlike any other.
Have you ever been swept up in an Ernest Hemingway tale or lost yourself in Karen Blixen's "Out of Africa"? Kidepo Valley Park brings those stories to life. It's that slice of unspoiled, untouched East Africa where the wild still roams free. And the best part? It's crowd-free! With less than ten new faces dropping in daily, it's your personal piece of authentic Africa.
Getting to Kidepo might throw you for a loop – it's either a challenging road trip or a bit of a splurge on a flight. But once you set foot here, you'll know it's worth every cent and every minute.
Kidepo isn't just a park; it's a living tapestry. Picture rugged landscapes, wildlife that jumps right off a postcard, the proud Karamojong Warrior Herdsmen, and the elusive Ik people high up on Mount Morungole.
So, if the call of the wild stirs something in you, you can't pass up Kidepo Valley Park. It's not just unique to Uganda; it stands out in Africa!
---
Why Do Travel Enthusiasts Flock to Kidepo Valley Park in Uganda?
Imagine a journey that whisks you back to Africa's raw, untouched beauty. That's the magic of Kidepo Valley Park, a beacon of unspoiled wilderness.
Why Kidepo Stands Out:
Remoteness Reigns: The star attraction? Kidepo's untouched landscape, a rare window into the authentic Africa of yesteryears. It's like stepping straight into a Hemingway novel or a Karen Blixen adventure.
An Off-the-Beaten-Path Adventure: Sure, getting there can be a bit of a trek. You can splurge on a flight or gear up for a 12-hour scenic drive from Kampala, cruising through the impressive landscapes of Karamoja and breaking up the journey at picturesque Sipi Falls.
Stay Awhile: While the lodgings might be sparse, they're picking up in popularity. The Apoka Rest Camp, for instance, has stepped up its game, much to the joy of budget travelers.
Wildlife Like No Other: Dive into unparalleled wildlife viewing experiences. Lions, especially some that show off their tree-climbing antics, are in plenty, and so are herds of elephants, buffaloes, giraffes, and elusive leopards, cheetahs, and wild dogs. And for the bird watchers? Raptors rule the skies, and the diversity is astounding.
A Cultural Treat: Rub shoulders with the Karamojong and the Ik People. These enriching cultural experiences will have you raving about your trip for years.
Peace and Quiet: Fewer than ten visitors daily make for an intimate experience. No noisy caravans, just you and the whispering winds of the valley, punctuated by calls from the wild.
Beyond the Camera: This isn't about snapping photos for social media. Kidepo is an immersive experience, offering moments that stay with you long after you've packed up and headed home.
So, if you're keen on locking in memories, not just photos, Kidepo Valley Park in Uganda beckons. The journey might test your stamina, but the rewards? Absolutely priceless!
---
Your Adventure to Kidepo Valley Park Starts Here!
Catch a Flight with AeroLink Safari Airline:
Ready for a hassle-free journey? Hop on board with AeroLink Safari Airline. They run flights every Wednesday, Friday, and Sunday. Set off from Entebbe at 12:30 and touch down on the Apoka Airstrip in Kidepo Valley Park by 14:45. It's that swift!
Embark on a Scenic Road Trip:
Fancy a road trip? Gear up for a 12-hour drive from Kampala to Kidepo Valley Park. With Kidepo Valley Safaris, we make the journey enjoyable. Halfway through, we pull over for a break at Ziwa Rhino Sanctuary. Dive into an exhilarating experience by tracking rhinos on foot! Afterward, unwind and recharge at the cozy Amuka Lodge. As dawn breaks, we hit the road again, stopping by Gulu for a hearty lunch and passing through Kitgum, before finally rolling into the majestic Kidepo Valley Park.
---
Dive into the Best of Kidepo Valley Park: Must-Dos and Sees
Game Drives:
Venture onto Kidepo Valley National Park's winding tracks and soak up the authentic Wild of Africa – without the usual hustle and bustle. Here, the journey feels exclusive and untouched. If you check in at Apoka Lodge, guess what? Two daily activities, including those thrilling game drives, are thrown into your stay. Opt for lodges like Nga Moru Wildlife Camp or the Uganda Wildlife Authority Bandas, and we'll whisk you away in our safari vehicle for an experience that rivals any other wildlife park. Plus, we team up with a Uganda Wildlife Authority Ranger to sprinkle your game drive with fascinating wildlife insights. The magic of Kidepo? It's just you and the unspoiled African wilderness.
Nature Walks and Hiking Adventures:
Step into Kidepo Valley Park's embracing landscapes and discover some of the finest Nature and Bush Walks. Feel the thrill of the African Wild beneath your feet. Fancy more? Step outside the main area and tackle an exhilarating day-hike up the Morungole Mountains. Meet the Ik People, one of Uganda's hidden treasures. From climbing up to Idi Amin's dream lodge remains to navigate new trails introduced in 2019, every hike under the guidance of our trusted Uganda Wildlife Authority Rangers promises a heart-pounding experience. But remember, no wandering solo – this beauty is wild!
Bird-Watching Bliss in Kidepo Park:
Birding enthusiasts, gear up! Kidepo Valley Park is your remote haven. Renowned for its majestic birds of prey, you might spot rarities, with 14 out of the 56 species believed to be unique to the Kidepo and Karamoja region. And who knows? With uncharted terrains still present, you might stumble upon a bird not yet recorded. Oh, and keep an eye out for the elegant ostrich – Kidepo's exclusive resident. While you tread softly in this birder's paradise, embrace the profound solitude that only Kidepo offers.
Discover Karamojong Village –Manyatta– Culture:
Ever wondered about the Wild West of Uganda? That's the Karamojong region for you. While the British left it untouched, the Karamojong, warrior-nomads, ruled, with cattle as their crown jewel. Although once fierce cattle raiders, today's Karamojong have embraced a gentler life, balancing their love for cattle with budding farming practices. Tread their arid lands, learn about their challenges and triumphs, and dive deep into an authentic African experience. They share a bond with the famed Maasai. Modern support systems are bridging gaps for them. Dive deeper here.
Journey with the Ik People:
Rise with the sun and take on the Morungole Mountains to meet the indigenous Ik Tribe. The elders tell tales of their time before the Karamojong arrival, and today, they stand strong, numbering around 10,000. Celebrate their academic milestones as one of their own shines in Kampala International University. Dispel myths from Colin Turnbull's "The Mountain People" and experience genuine Ik love. Brace yourself for a challenging 8-hour trek, steep climbs, and cultural gift exchanges that enrich your soul. Delve into their world here.
Wildlife Safaris – The Kidepo Valley Magic:
Dreaming of a unique African wilderness? Step into Kidepo Valley Park. Our past adventurers still reminisce about the wonders they encountered. If our ready-made safaris don't resonate, let's craft one that captures your heart. With Kidepo Valley's allure growing, now's the time to explore before it becomes a bustling tourist hotspot. Amp up your safari with additions like Murchison Falls Park, Ziwa Rhino Sanctuary, Sipi Falls, Mount Elgon, and some thrilling Nile action in Jinja. Dive into the ultimate African safari here. And relish an experience without the crowds of tourists.