Description
5-Day Bwindi Gorilla Trek, Lake Bunyonyi Exploration and Relaxation, and Lake Mburo Wildlife Uganda Safari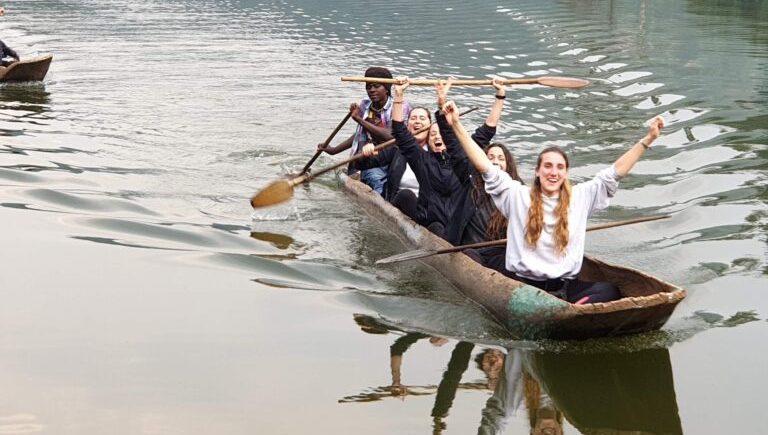 ---
Some of the Bwindi Gorilla Encounter and Wildlife Quest Highlights
Mountain Gorilla Encounter in Bwindi
Relaxation & Canoeing on Lake Bunyonyi
Game Drives in Lake Mburo National Park
Cultural Experience with the Batwa Tribe
Guided Nature Trails in Bwindi Forest
Wildlife Boat Trips on Lake Mburo
Equatorial Monument Photo Opportunity
Your Local Expert Driver/Guide
5-Day Bwindi Ape and Nature Tour Itinerary
Arrival Day in Uganda – A Warm Welcome to East Africa
Upon landing at Entebbe International Airport, your friendly driver will be ready to receive you with a warm greeting. After swiftly completing immigration and customs procedures, head to the arrivals area, where either our driver or your hotel's representative will be awaiting your arrival. Rest assured, entering Uganda is a smooth process facilitated by helpful officials. Typically, the airport formalities take approximately 45 minutes to an hour.
Most lodges and guesthouses in the Entebbe vicinity offer complimentary airport transfers, or we can arrange transportation to your chosen accommodation if we need to. Ensure you have your Uganda Tourist Visa and Yellow Fever Certificate ready. We are based in Kampala, an hour away. We can arrange your arrival and the final night upon your request. As you arrive in Entebbe, please note that you will need to purchase a standard Tourist Visa for $50 beforehand, with a Yellow Fever Certificate being a mandatory requirement. Exceptions may apply in specific cases, such as pregnancy.
Day 1: Journey from Kampala to Bwindi Forest

Kick off your 5-Day Bwindi Gorilla and Wildlife Safari at 7 a.m. as we gather at your chosen accommodation in Kampala. Following breakfast, we'll embark on a southwestward drive to Bwindi Impenetrable Forest National Park. Along the way, we'll pause at the equator at Nabusanke for a quick photo session before continuing to Mbarara for a lakeside lunch. Upon arrival in Bwindi, we'll assist you with check-in at the lodging of your preference, tailored to your budget and permit location. Bwindi, along with Mgahinga, Rwanda's Volcanoes Park, and Congo's Virunga Volcanoes, is a sanctuary for the world's last remaining endangered mountain gorillas. Wind down with dinner at your lodging.
Lodging: Bakiga Lodge – Dinner
Other lodging options:
Day 2: Encounter Bwindi's Mountain Apes
Rise early for breakfast and proceed to the park headquarters by 8 a.m. for a pre-trek briefing that covers vital safety guidelines. We'll journey through rainforests and bamboo slopes, led by a seasoned UWA guide and possibly accompanied by additional trackers (up to a total group size of 8, all above age 15). Your quest for a mountain gorilla family may take from a few hours to a full day, given that these nomadic creatures change their nesting locations daily.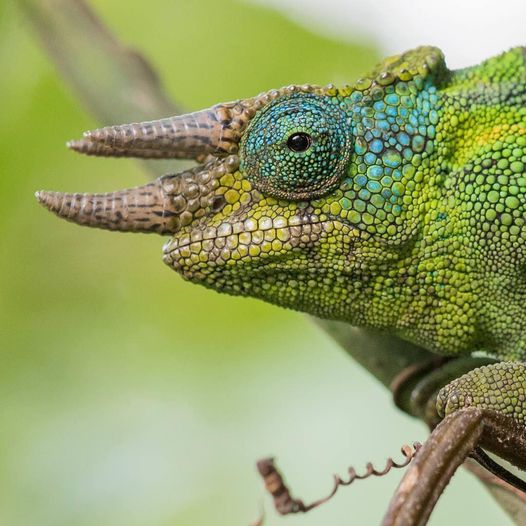 Once you encounter a gorilla family, you'll be guided to stay at least 5 meters away from them, allowing you an unforgettable hour-long experience of watching them up close. There's also the possibility of encountering over 10 different primates during this trek.
Depending on your return time, you may explore local villages, interact with community members, and engage in cultural performances by local women's groups or orphaned children. Visiting the Batwa pygmy village offers a cultural deep-dive into the lives of the indigenous people. Fees for these activities directly support the local communities surrounding the park. Return to your lodging for dinner and rest for the day ahead.
Post-Trek: Transition to Lake Bunyonyi
Lodging: Lake Bunyonyi Eco Resort – all meals
Day 3: Lake Bunyonyi's Idyllic Escape
Start your day with an optional guided nature walk in Bwindi's lush surroundings. You can choose between village trails or five other trails, depending on your interests. After a midday meal, we'll set off for Lake Bunyonyi—a top tourist destination that is nothing short of magical. Known as Africa's second-deepest lake, Lake Bunyonyi is a hotspot for birdwatchers and food lovers alike, thanks to its abundance of small birds and crayfish. Upon arrival, check into your lodging of choice.
Take your pick from a myriad of activities: embark on a canoe journey, explore bird-rich islands like Bwama, or enjoy a shoreline nature walk. After a day of immersive experiences, you can sit back and unwind, looking forward to a sumptuous dinner at your lodging.
Lodging: Lake Bunyonyi Eco Resort – all meals
Day 4: Drive Lake Mburo & Afternoon Boat Safari
After breakfast, we'll make our way to Lake Mburo National Park, another scenic gem rich with flora and fauna. The journey offers eye-catching views of the Kigezi highlands. Upon arrival, we'll have lunch at your preferred accommodation.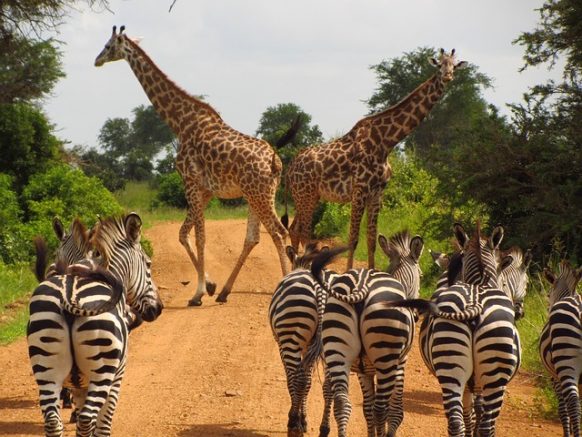 In the afternoon, set sail on a boat safari across Lake Mburo, where you'll have the opportunity to see additional lakes like Kazuma and Lake Bwa. Keep an eye out for hippos, crocodiles, and buffaloes as well as fascinating bird species such as the Abyssinian ground hornbill and Uganda's national bird, the crested crane. Optional guided nature walks are available. Dinner and overnight stay will be at your chosen lodge, amid the serenity of the African savannah.
Lodging:  Moderately priced Rwakobo Rock Lodge – All meals
Other options: Budget Eagles Nest Lodge or upscale Mihingo Lodge and Kigambira Safari Lodge.
Day 5: Lake Mburo's Fauna Expedition, Crossing the Uganda Equator and Return to Kampala
Begin your day with an early breakfast followed by a morning game drive. Discover a different facet of Uganda's wildlife, encountering animals like zebras, warthogs, buffaloes, and klipspringers. Lake Mburo is especially known for its high concentration of impalas—small antelopes that are the namesake for Uganda's capital, Kampala.
Optional activities include a horseback safari or an ATV quad safari tour. After the morning's adventures, we'll begin our return journey to Kampala. Stop for lunch in Mbarara and visit the equator for a photo op, if you missed it earlier. Our last stop will be at the Buganda Royal Drum Makers for a glimpse into local craft.
You'll arrive in Kampala by late afternoon, bringing your 5-day Bwindi Gorilla and Wildlife Safari to a close but leaving you with everlasting memories of the Pearl of Africa.
---
The things we in this Private Bwindi Primate and Safari Adventure Safari
Gorilla Trekking Permit
Full Board Lodging of your reference, except drinks
Transportation in a 4×4 Private Safari vehicle with a Driver/guide
Entrance to Parks, including Vehicle
Game drive with Wildlife Expert
Lake Mburo and Boat Safari
Equator Visit
Complimentary Bottled Water for the journey
Not included drinks such as alcohol, laundry, phone calls, tips to lodge staff.
---
Fill out the form below to enquire about this Epic 5-Day Bwindi Gorilla and Wildlife Safari Adventure. We're here to answer your questions on itineraries, pricing, and everything else. Contact us today!