Description
2-Day Luxury Safari in Lake Mburo National Park, Uganda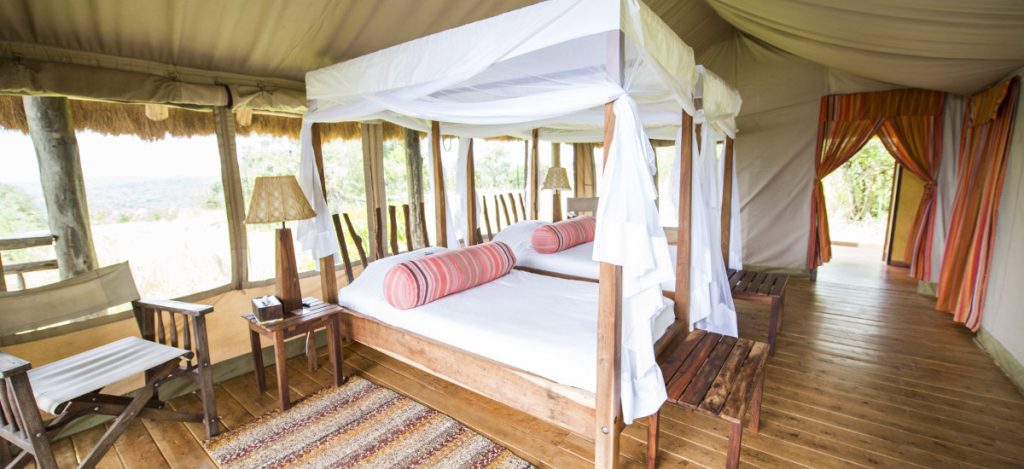 How about treating yourself to a luxurious 2-day adventure at Lake Mburo National Park? It's one of the ecological wonders of Uganda, and you won't be disappointed. You'll stay at the highly-rated Mihingo Safari Lodge and embark on an exclusive and personalized safari with Lifetime Experience Safaris. This safari will give you a chance to witness Uganda's mesmerizing wildlife, including elusive leopards, majestic zebras, and over 300 species of diverse birds. It's an experience you won't forget!
---
Day 1: Scenic Drive and First Safari Experience
Morning Departure: Leave your lodging in Kampala at 6:30 AM for Lake Mburo Park. Your private vehicle will be stocked with bottled water, and our expert driver will be on hand to answer all your questions during the drive through vibrant Ugandan towns and lush landscapes.
Arrival and Game Drive: By 10 AM, begin your first game drive in a vehicle accompanied by an armed
wildlife and bird specialist. Navigate the rolling savannah terrain to spot antelopes, buffaloes, zebras, and more.
Mid-Day Leisure & Gastronomy at Mihingo Safari Lodge
Check-In: Arrive at your luxury tented camp at Mihingo Safari Lodge, known for its 5-star rating on Trip Advisor. A welcoming staff will guide you to your lodging, complete with a private veranda offering panoramic views of the savannah.
Lunch: Indulge in a meticulously prepared lunch that engages all the senses. Each dish is a culinary masterpiece, served by our attentive staff.
Afternoon Relaxation: Take a refreshing dip in the crystal-clear swimming pool or sunbathe in the delightful Ugandan climate.
Afternoon Lake Mburo Boat Tour
Boat Excursion: Head out for an intimate afternoon boat ride on Lake Mburo: spot hippos, crocodiles, and various birds. A private tour option is available upon request.
Evening Retreat: Unwind with a cold drink back at the lodge. Enjoy a sumptuous dinner featuring tailored options for any dietary needs.
Lodging: Mihingo Lodge – All meals. Alternative: Kigambira Safari Lodge
Day 2: Sunrise and Choice of Morning Activities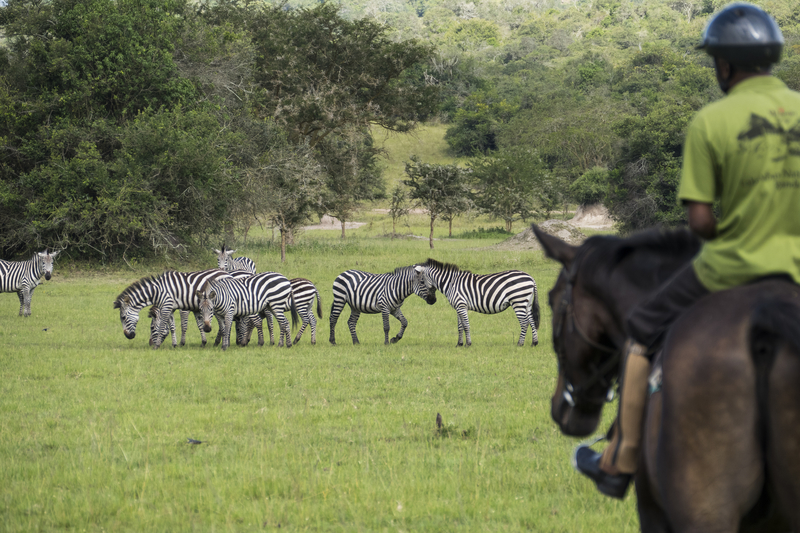 Morning Refreshment: Wake up to your choice of coffee or tea, brought to you as you witness the sunrise over the African landscape.
Choice of Activity: Opt for a guided horseback safari that takes you close to zebras, antelopes, and buffaloes. Alternatively, enjoy a nature walk near the lodge for a ground-level perspective of the park's beauty.
Return Journey with Cultural Stops
Farewell Lunch: Enjoy one last feast amidst the wilderness before preparing for your journey back to Kampala or Entebbe Airport.
Equator and Craft Stops: Pause at the equator for memorable photos and visit the Buganda Royal Drum Makers for an authentic cultural experience.
Entebbe Option: For those flying out, we'll continue to Entebbe, where you can relish a lakeside dinner featuring whole grilled tilapia by Lake Victoria.
---
Included in Your 2-Day Luxury Safari
Private ground transportation in a 4×4 safari vehicle and driver/guide
Full-board lodging at Mihingo Safari Lodge
All park fees
Lake Mburo boat tour
Choice of safari drives
Bottled water for the journey
Cultural stops at the Equator and Buganda Drum Makers
Not included:
The horseback safari is optional, comes at an additional cost, and can be decided on the ground.
For more details or to book this premium experience, submit the form below. We are at your service for any inquiries.