Description
Discover Lake Mburo Park: A Perfect Day Trip Safari from Kampala
---
One-Day Lake Mburo National Park Safari: Your Perfect Short Safari from Kampala
Begin your journey with a private mini safari to Lake Mburo National Park, the quintessential destination for a quick safari escape from Kampala. Setting off early from your accommodation in the city, this one-day excursion is tailor-made for those keen to delve into Uganda's wilderness despite time constraints. This unique experience combines the thrill of adventure with the convenience of a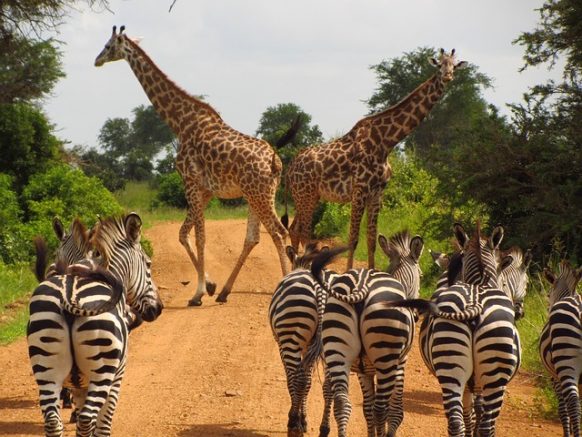 short travel time, offering a deep dive into the country's breathtaking natural landscapes and diverse wildlife.
Wildlife and Scenery at Lake Mburo: Highlights of Your Safari
Lake Mburo National Park in Uganda is renowned for its rich wildlife and unique landscapes, offering a memorable safari experience. Some of the highlights of a safari to Lake Mburo National Park include:
Diverse Wildlife Viewing: Home to a variety of animals such as zebras, giraffes, impalas, buffaloes, leopards, hyenas, and over 300 bird species, including the rare African finfoot and shoebill stork. It's one of the few places in Uganda where you can see zebras and impalas.
Boat Trips on Lake Mburo: These trips offer a unique perspective of the park's fauna and flora. You can spot crocodiles, hippos, and a variety of water birds while enjoying the serene lake atmosphere.
Scenic Drive and Equator Experience:
Your day starts at 6 a.m. with a scenic drive through the vibrant Ugandan countryside. As you pass through towns and villages, the evergreen landscapes of Uganda unfold in a mesmerizing display of lush scenery. A comfortable journey awaits with bottled water provided and a driver ready to enhance your understanding of this magnificent country. An intriguing stop at the Equator offers a unique opportunity for photographs and the chance to participate in the 'polar water experiment,' making for an unforgettable moment.
Wildlife Game Drive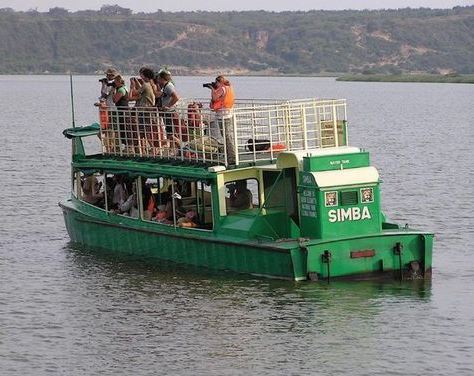 Upon arrival at Lake Mburo National Park, an armed guide from the Uganda Wildlife Authority joins you. The park, known for its rich biodiversity, allows for up-close encounters with zebras, buffaloes, giraffes, antelopes, warthogs, and, if lucky, leopards. This 3-hour game drive not only offers spectacular wildlife sightings but also a chance to appreciate the park's serene landscapes.
Lake Mburo Boat Safari and Lunch
After exploring the park, relax with a lunch beside the lake, setting the stage for a captivating 2-hour boat safari. This highlight of your short safari from Kampala allows close encounters with hippos, crocodiles, and diverse birdlife.
Cultural Insights and Return Journey
The return journey offers cultural insights with optional stops at local craft shops and the Mpabire drum village. This enriching day concludes as you arrive back in Kampala in the evening, marking the end of a memorable short safari.
---
Optional Extensions: For those who want to experience the wilderness to the fullest, we recommend extending your adventure with our 2-day Lake Mburo Park Safari or an Ultimate 2-day Luxury Safari, which includes an overnight stay at the Mihingo Lodge. This lodge offers a picturesque view of the park and a more extensive exploration of Uganda's wildlife.
1 Day Lake Mburo National Park Safari Tour Budget Pricing – 2024
| | | | | | |
| --- | --- | --- | --- | --- | --- |
| Number of Participants | 2 | 3 | 4 | 5 | 6 |
| Price per person (USD) | 259 | 199 | 166 | 145 | 135 |
---
The things we offer in our Private Day Safari to Lake Mburo Park
Pick you up and drop you off at the same Kampala location/lodging
Transportation in a 4×4 Safari vehicle with a pop-up roof and an  English-speaking driver/guide
Entrance fees to park, including vehicle and driver
A Safari/game drive
Lake Mburo Boat safari
A visit to the equator and the Buganda Drum Makers on the way
Complimentary drinking water for the journey
Please note that the safari price does not include lunch, but it is available for purchase at the restaurant in the center of the park for a fee ranging from $7-$12 per person.
---
Submit the form below for details about the safari tour. You can also contact us by phone or email for pricing and information.