Description
Murchison Falls Park Two-Day Wildlife Short Safari – Uganda

---
Looking for a quick taste of Uganda's wildlife? Look no further than the 2-Day Murchison Falls Safari in Uganda! This tour takes you through Uganda's largest park, where you'll have the opportunity to track animals, see birds, and even take a wildlife and birding cruise on the Nile to the bottom of Murchison Falls. Join us for two unforgettable days of adventure and discovery!
Your 2-Day Murchison Falls Park Wildlife Safari Highlights
Two Game Drives: Where you see Elephants, Giraffes, Buffaloes, Antelopes, Lions, Leopards, Warthogs, and more.
Wildlife Boat Cruise on the Nile: This is undoubtedly the best Wildlife Boat Cruise in East Africa. 
Top of the Falls Hike: This is a 45-minute hike up to the top. 
Stay at the best Wildlife Location Lodge: You will spend two nights at Pakuba lodge- AC – A swimming pool is available.
Private Safari Vehicle: The 4×4 vehicle is just for you. Bottled water is available in the car.
Experienced – Professional Driver-Guide: It is best to go on a Safari with a local.
---
Murchison Falls National Park Itinerary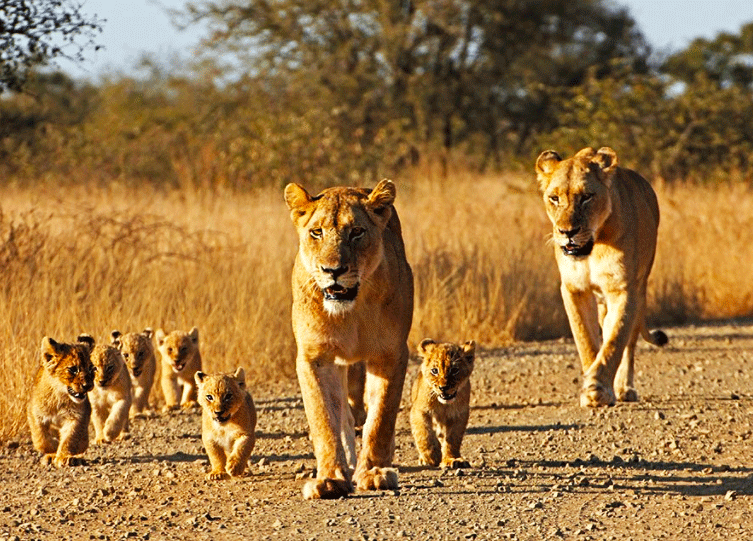 Murchison Falls National Park in Uganda is known for offering an excellent all-around safari experience. The park has made a steady recovery from the difficult times of the 1960s. You can enjoy a variety of activities such as fishing for the Nile Perch, observing elephants, giraffes, baboons, hippos, buffaloes, antelopes, lions, warthogs, hyenas, leopards, and hundreds of species of birds (including migratory birds). If you're lucky, you might even spot the elusive shoebill. You can also explore the beautiful savannah, hike through the lush forests, and witness the magnificent falls. If you have only two
days to spare, Murchison Falls National Park is the perfect destination for your African Safari adventure.
---
Sir Samuel Baker named the Falls after Sir Roderick Murchison, who was the president of the Royal Geographical Society. The surrounding Murchison Falls National Park was also named after the falls. Although the falls are commonly known as Murchison Falls, they were once called "Kabarega Falls" during the regime of former Uganda president Idi Amin in the 1970s. However, after his downfall in 1979, the name was reverted to Murchison Falls, although it is still occasionally referred to as Kabarega Falls. If you want to learn more about it, please let me know.
---
Day 1: Say Hello to Murchison Falls! 🌈
Get ready for a road trip of a lifetime! We'll whisk you away to the stunning Murchison Falls National Park. And guess what? You have a chance to meet some rhinos at Ziwa Rhino Sanctuary on the way. Just a heads-up, it's optional and not part of our packed 2-day itinerary.
Once we reach the park, it's straight to the awe-inspiring Murchison Falls. Snap some Insta-worthy photos and soak in the incredible views! Feel the spray on your face and hear the roar of the falls—this is Mother Nature at her finest.
After this sensory feast, we head to our cozy lodge. Take your pick from budget to luxury—we've got you covered. Time to relax and grab a delicious lunch!
Afternoon Delight: Nile River Cruise 🚢 and Optional Safari Drive 🦓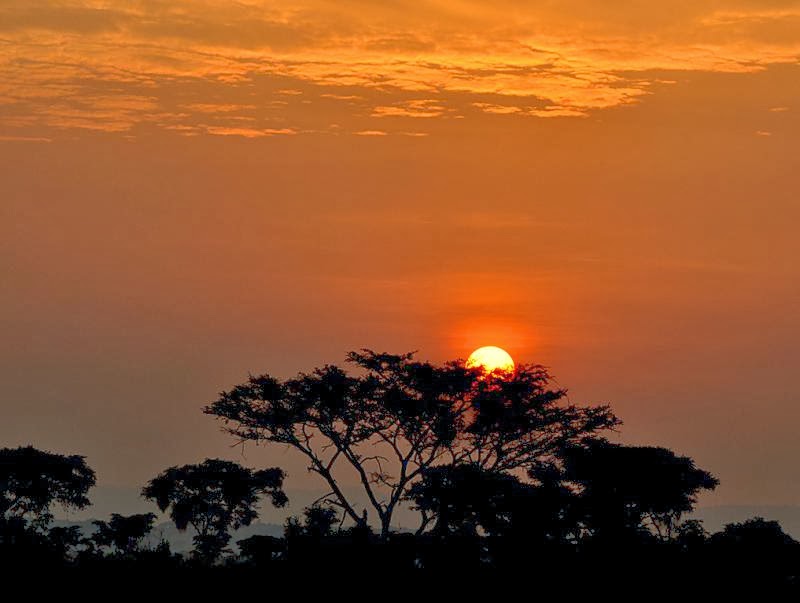 Post-lunch, it's adventure time! Hop on a boat ride down the Nile to the world's most powerful waterfall. Keep your eyes peeled for crocs, hippos, and an array of birdies. Missed the hike to the top of the World's most Powerful Waterfall? No worries, you can do it now!
Still, got some adventure juice left? Opt for a mini-game drive—it's a unique experience every time!
Dinner awaits back at our lodge, along with some well-deserved rest.
Preferred Lodging: Pakuba Lodge
Other lodging options: Budget Gipir & Labongo Safari Lodge, Upscale Paraa Safari Lodge and luxury  Nile Safari Lodge.
Day 2: Rise and Shine, Safari Time! 🌅
Kick off your day with a magical sunrise game drive. Savor the untamed beauty of Africa as you spot lions, giraffes, and so much more.
Our journey takes a pitstop at the falls one last time before we munch on a hearty lunch at Kabalega Diner Restaurant. Then, it's back to Kampala as we wave goodbye to an epic adventure!
Want more? Ask us about extending your journey with our 3-day package.
---
2-Day Murchison Falls Park Private Safari pricing per person (USD) – 2024

Number of Participants

Better Budget

Moderate

Up-Market

1

630

738

794

2

410

479

533

3

333

418

480

4

289

372

428

5

273

355

417

6

254

331

394
The 2-Day Private Murchison Safari includes:
Transportation in a 4×4 Private Safari Vehicle with a pop-up roof and Driver/guide
Lodging, including all meals
2-Day Park entry fees, including the vehicle
Lunch on the way back to Kampala
2 Safari drives, 1 with a UWA armed wildlife expert
Murchison Falls Boat Cruise Safari
Trip to the top of the Falls
Complimentary bottled water for the journey
We have calculated the above rates based on the average nightly room rates of lodges in the area. However, the actual price may vary depending on the type of accommodation you prefer. Please make sure to understand what is included in the price and what is not. We are open to making amendments to suit your interests and preferences.
---
Submit the form below and enquire/booking a 2-day Murchison Falls Safari in Uganda. Please feel free to contact us anytime. We're here to answer any questions you may have about our safari itineraries, pricing, or any of our other services or tours. You can reach us via phone or email, and we'll be happy to help you out.