Description
5-Day Exclusive Luxury Gorilla-Chimpanzee Habituation Adventure in Uganda

Embark on a once-in-a-lifetime, 5-Day Primate Habituation Adventure through Uganda's stunning Bwindi Impenetrable Forest and Kibale Forest. Experience all-day treks with gorillas and chimpanzees, enhanced by quick flights to –maximize your wildlife encounters.
---
Some of the Key Highlights: Uganda's 5-Day Luxury Gorilla – Chimpanzee Habituation Adventure
Scenic Drive to Bwindi: Witness terraced landscapes and vibrant villages.
Gorilla Habituation Experience: Spend a day with gorillas, guided by experts in their behavior.
Chimpanzee Habituation in Kibale: Observe chimp communities in the heart of the forest.
Bigodi Wetlands Trek: Experience rich biodiversity with a community expert.
---
5-Day Luxury Primate Habituation Expedition Itinerary
Day 1: Journey to Rushaga, Bwindi Impenetrable Forest
Kickstart your Gorilla-Chimpanzee Habituation Experience by departing from your Kigali hotel and heading for Rushaga. This 4-hour journey treats you to breathtaking vistas of terraced landscapes, sprawling tea estates, and vibrant villages. Upon completing the border procedures—which typically span 30-45 minutes—you'll enter Uganda, drawing closer to the historic Bwindi Impenetrable Forest. Ensure you're equipped with your Uganda Visa costing 50 USD, or consider obtaining an East African Tourist Visa in advance from Rwanda Migration online and have your Yellow Fever Certificate ready. Experience the beauty of the Land of a Thousand Hills as you cruise through its picturesque terrains.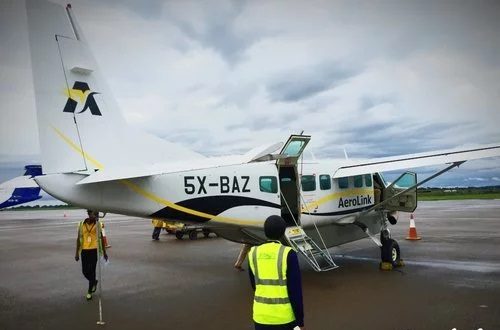 Alternative Departure: Flight from Entebbe to Bwindi
For those seeking a faster route, consider the direct flight from Entebbe to Kisoro airstrip, just a stone's throw from
Bwindi Impenetrable Forest. We arrange this service through our trusted regional flight safari partner, Aerolink Airline. Widely recognized for its impeccable safety and comfort standards, Aerolink stands as a premier airline within the renowned Pearl of Africa – Uganda and East Africa as a whole. If you're considering this option, you may need to stay overnight in Entebbe to catch the 7 a.m. departure. Once you land in Kisoro, our team will warmly welcome you and guide your transfer to Bwindi. Find out more about arriving and departing Entebbe.
We'll arrange an early morning pickup from your Entebbe hotel, ensuring you are in Entebbe International Airport on time. A quick note: there's a 15 kg luggage weight limit. This 75-minute flight aboard a Cessna Grand Caravan Aerolink plane is a significant time-saver. Aim to be at the airport at least an hour before your flight. With Aerolink's stellar safety record and its well-maintained fleet, you're ensured a smooth and safe journey.
Check into the exclusive Clouds Mountain Gorilla Lodge, one of Uganda's best luxury lodges. The views from your cottage of Bwindi Impenetrable Forest and the Virunga Volcanoes in the distance are breathtaking.
This lodge is the perfect choice for a Gorilla Honeymoon Safari Lodge. With unrivaled service and creative meals that reflect southwest Uganda, you'll have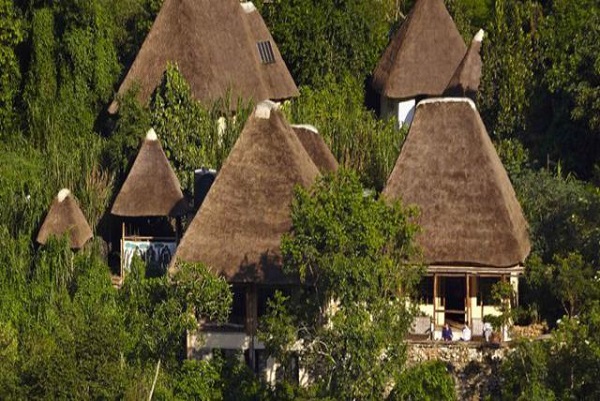 everything you need to enjoy your stay. Plus, there is even a fireplace to keep you warm on chilly Gorilla Highlands nights.
Once you check into your luxury lodge, you can opt for an afternoon guided village walk in nearby Nkuringo. The walk offers breathtaking views from a local ridge and a deep dive into the area's culture.
Add 1 Option for the Day:
 Golden Monkey Trekking in the Bamboo Forest of Mgahinga Gorilla Park before checking into the Lodge.
Buniga Forest Walk with the Batwa Pygmy People to learn about their history and way of life in the forest.
Lodging: Clouds Mountain Gorilla Lodge Rushaga Region Bwindi! All meals
Other options: Chameleon Hill Lodge, Rushaga Gorilla Lodge, Upscale and Luxury:
Day 2: The All-Day Gorilla Habituation Experience in Rushaga
Start your day with an early breakfast and collect your packed lunch from the lodge. Ensure your daypack includes 3 liters of water, long trousers, gardening gloves (useful for grasping branches), a long-sleeved shirt, waterproof boots, a hat, and a rain jacket. Consider using a walking stick and hiring a porter for a minimal fee to assist with your belongings.
Proceed to the park offices for registration and orientation. Here, you'll be introduced to the rules and guidelines governing the trek. It's important to familiarize yourself with these regulations in advance. Primarily, ensure that on the day of your trek, you're not exhibiting symptoms of a cold, flu, intestinal disorder, or any other contagious ailment.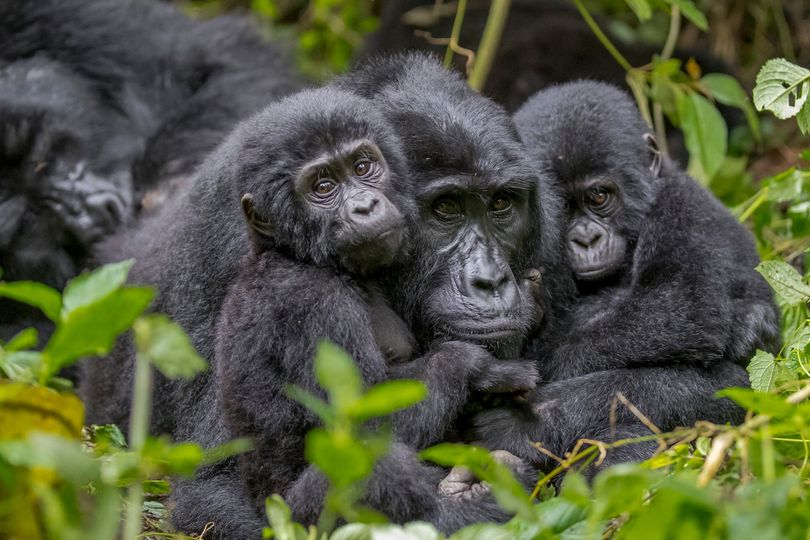 Join the researchers, trackers, and guides as you venture toward the location of the gorilla family group undergoing habituation. Spend a transformative four hours observing and understanding their behaviors.
Including the journey to and from the gorillas, this 4-hour Gorilla Habituation Experience spans the entire day. It's an intimate encounter, with only four participants witnessing the gorillas while gaining insights about their habits from both the animals and the researchers.
Conclude your day by returning to the trailhead and heading back to the lodge.
Lodging: Clouds Mountain Gorilla Lodge Rushaga Region Bwindi! All meals
Meals: Breakfast, Lunch, and Dinner
Day 3: Kibale Forest Flight & Bigodi Wetlands Exploration
After breakfast, a short flight from Kisoro to Kasese brings you closer to your next primate adventure in Kibale Forest. Another driver will greet you at Kasese Airstrip and escort you to your next luxury lodge.
If we plan to travel by car, it may take up to 6 hours to reach Kibale Forest. If we have enough time, we can go for the Bigodi Wetlands walk. However, if it's not possible, we can do it the next day after the Chimpanzee Habituation Experience.
Afternoon – Bigodi Wetlands Sanctuary Expedition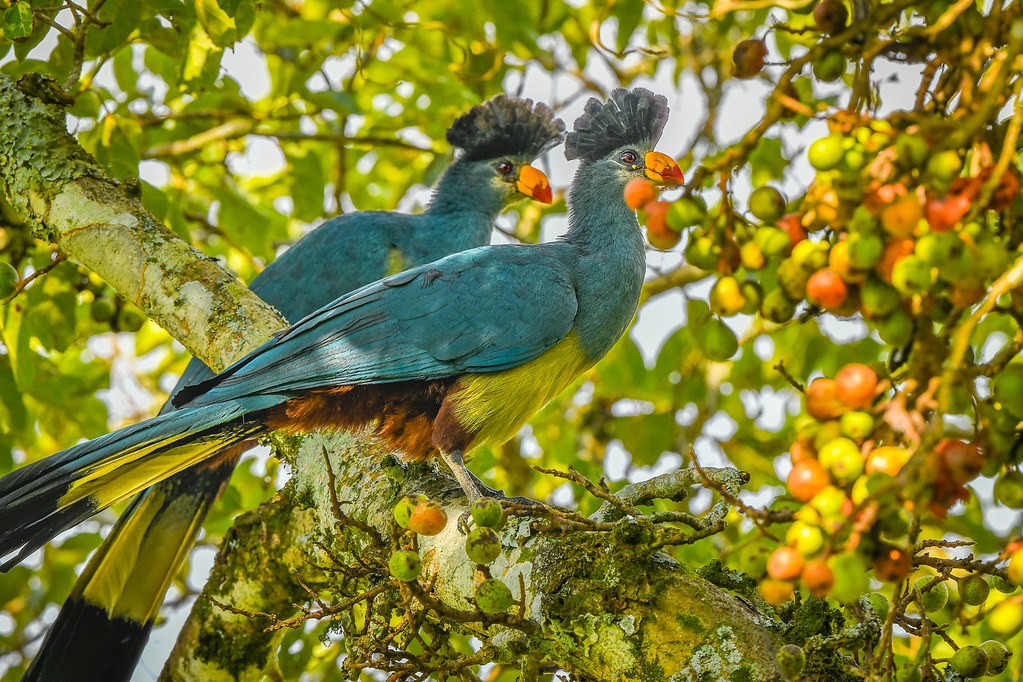 After lunch, gear up for a captivating   3-hour guided journey through the Bigodi Jungle Swamp. Much of your trek
will take place on planks that serve as a boardwalk, elevating you above the wetland's waters. Guiding you will be an expert from the local community, which has cherished and preserved these wetlands for generations, welcoming thousands of visitors annually.
In the afternoon light, the sanctuary reveals its vibrant biodiversity. You may catch glimpses of Chimpanzees, Colobus Monkeys, and even baboons. Bird enthusiasts will be thrilled as this area boasts a rich avian population, with the radiant Blue Turaco being the star attraction.
The wetlands also house a diverse range of mammals. Keep an eye out for playful otters, bush pigs, mongoose, and the elusive Sitatunga Antelope, among others.
Lodging: Papaya Lake Lodge – All meals
Day 4: Delve into Chimpanzee Habituation in Kibale Forest
After an early breakfast, you'll set out with your Ranger-Guide into Kibale Forest's heart. There, a group of chimpanzees undergoes a two-year habituation process, where they learn to tolerate human presence.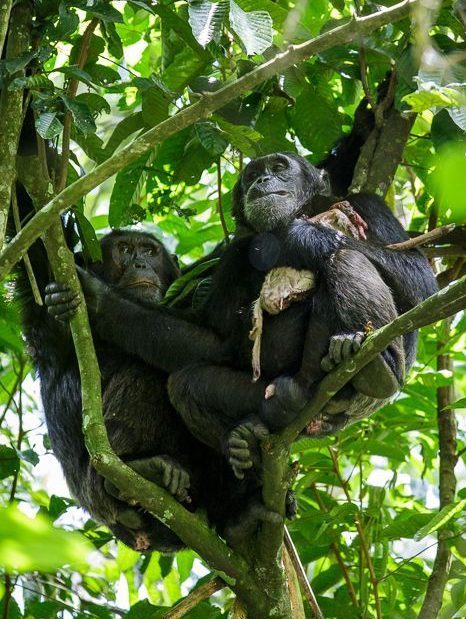 These fascinating primates often group together in communities exceeding a hundred members. Dominant alpha males actively guard their territories from potential intruders, while females form close family units, nurturing the young with care.
Before you even see the chimps, their distant hoots will greet your ears. When you finally spot them, you'll spend an hour watching and understanding their behaviors.
But the forest offers more than just chimps. As you wander, you'll likely encounter 4 to 6 other primate species, various birds, butterflies, and other native mammals, all amidst Kibale's unique vegetation. This immersive experience outshines a typical trek. Remember to dress comfortably and wear sturdy shoes. Always be ready for what the forest might unveil next!
If we missed the Bigodi Wetlands Sanctuary walk yesterday, we can go for it this afternoon.
Meals: Breakfast, Lunch, and Dinner
Day 5: Farewell and Flight to Entebbe
As your extraordinary primate experience in Uganda comes to a close, you'll choose a morning or afternoon flight from Kasese to Entebbe, depending on your onward travel plans.
This all-inclusive adventure includes all permits and full-board lodging. Excluded are optional activities, drinks, tips, and laundry services.
---
Included in this 5 Day Private  Gorilla-Chimpanzee Habituation Experience Safari
 Both Gorilla and Chimpanzee Habituation Permits
Visit to the Bigodi Wetlands Sanctuary
Private Safari 4×4 Vehicle and Driver
Lodging Full Board of your reference except drinks
Bottled Water for the journey
Not included drinks such as alcohol, laundry, phone calls, tips to lodge staff.
---
Contact us today to learn more about our 5-day Gorilla-Chimpanzee Habituation Experience. Our team is happy to answer any questions you have about our safari itinerary customisation, competitive pricing, or other services and tours.