Why is Uganda Called the Pearl of Africa?
Discover Uganda: The Pearl of Africa
Uganda is a highlight reel of the African landscape. With its dense, misty forests, snow-peaked mountains, glassy lakes, and sprawling savannas, it is no wonder Winston Churchill dubbed this the "Pearl of Africa."
Having stepped out of the shadows of a deep dark past under Idi Amin and the Lord's Resistance Army, Uganda is no longer a country to be feared; in fact, it is widely regarded as one of Africa's safer destinations. Whether you are looking for mountain gorillas – the country's primary allure – wildlife safaris, volcano trekking, whitewater rafting, or just kicking back on the beach, Uganda has the best of Africa covered.
The Historical Roots of Uganda's Famous Title
The title "Pearl of Africa" for Uganda has been debated over time. Most attribute this name to Sir Winston Churchill due to his renowned 1908 book "My African Journey," where he lavishly praised Uganda. While Churchill may not have been the first to use the term, his book undoubtedly popularized it.
Interestingly, much before Churchill's journey, explorers like John Hanning Speke and Sir Henry Morton Stanley were already captivated by Uganda's beauty. Stanley, in particular, referred to Uganda as the "Pearl of Africa" in 1893, a significant endorsement given his influence in England and America.
Why Uganda is the Pearl of Africa
The Warmth of Ugandan Hospitality

"The Kingdom of Uganda unfolds like a captivating storybook. Its landscape, climate, and, most uniquely, its people set it apart in the vast African spectrum. My key takeaway from this enchanting place? Focus on Uganda." Ugandans are among the most hospitable and amiable people in Africa, opening not just their homes but also their hearts to visitors. This warmth resonates with the essence of traditional African culture, where the host ensures the comfort and safety of their guests. Even in 1907, Winston Churchill lauded the geniality of Uganda's citizens. This sentiment remains true in the 21st century, though perhaps with the slight exception of some bureaucratic immigration officers. While meeting amicable locals is a joy, language can sometimes be an obstacle. However, Uganda stands out as one of Africa's premier English-speaking nations. Churchill himself remarked on this in his writings.

Uganda's Breathtaking Landscapes: Churchill's "Pearl of Africa"

Winston Churchill once penned, "The Kingdom of Uganda is a fairy tale… The landscape is unlike anything elsewhere in the vast expanse of Africa… My core message: focus on Uganda, for it is the Pearl of Africa." This mesmerizing scenery, unparalleled in Africa, led Lonely Planet to describe Uganda as "Africa condensed into one country aptly." Their awe of its splendor led them to name Uganda the "Best Country to Visit" in 2012. Similarly, CNN Travel heralded the Bwindi Impenetrable Forest as the "Most Beautiful Place in the World."

This very beauty has not only captivated travelers but also filmmakers. Bwindi Forest, Lake Bunyonyi, and the Rwenzori Mountains were magnificently portrayed in the blockbuster film, "Black Panther." And as a geographical marvel, Uganda is bisected by the majestic River Nile.

Adding to its accolades, the Virunga Volcanoes in Mgahinga Gorilla Park were declared the 3rd "Must Photograph Location in the World" in 2019.

Churchill's proclamation that "The scenery is different" rings true to this day. Indeed, such unparalleled beauty is a testament to why Uganda is revered as the Pearl of Africa.

Uganda's Distinct Climate: The Finest in East Africa

Winston Churchill observed Uganda's climate, "the climate is different…from all of Africa." Indeed, Uganda boasts some of the most delightful holiday weather throughout East Africa, reinforcing its title as the Pearl of Africa.

Its unique location on the Equator, with its elevation and the influence of Lake Victoria, the Rwenzori Mountains, and the Virunga Volcanoes, ensures pleasant weather throughout the year. This makes Uganda a sought-after holiday destination.

In most parts of Uganda, there are two rainy seasons. Interestingly, sunshine often follows these rainy spells, as most showers occur at night or in the early morning. The ideal months to visit are from June to early October and then from December to early March. Even during the rainy seasons, you can expect sunny days. The average temperature in Kampala hovers between 28 – 30 degrees Celsius.

Uganda truly offers a distinct climate, befitting its status as the Pearl of Africa.

Uganda: A Lush Eden and Africa's Fruit Haven

Winston Churchill's "My African Journey" portrays Uganda as an endless garden where the primary food grows with minimal effort. He asked, "Does it not sound like a paradise on Earth?" This lush nation, the Pearl of Africa, beckons visitors to savor its rich assortment of tropical fruits.

In Uganda, one can relish a variety of over fifty bananas, savor the world's finest pineapples, and indulge in large papayas and aromatic passion fruits. The country stands as Africa's tropical fruit utopia.

But the bounty doesn't end there. Delight in exotic fruits like jackfruit, starfruit, luscious avocados, tangy mangoes, zesty lemons, oranges, tangerines, and more. The local adage suggests that leaves will sprout tomorrow if you plant a stick today. It alludes to Uganda's fertile grounds, where harvests are frequent, setting it apart from many other nations.
Uganda's Astounding Biodiversity: A Natural Treasure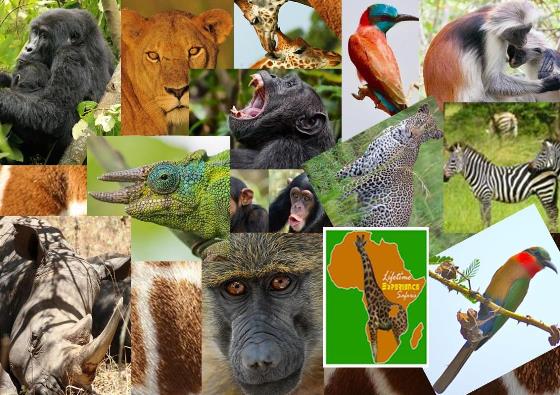 Winston Churchill's observations from the early 20th century still resonate today: "For magnificence, variety of form and color, a profusion of brilliant life — bird, insect, reptile, beast — for vast scale — Uganda is truly 'the Pearl of Africa.'"
Despite being a relatively small, landlocked country akin in size to the state of Oregon, Uganda ranks among the top ten in global biodiversity. It's a nation that many aptly describe as "Gifted by Nature."
Unlike other safari havens, Uganda boasts the "Big 7" — Lions, Elephants, Hippos, Rhinos, Leopards, Buffaloes, Mountain Gorillas, and Chimpanzees. This diverse country is also home to over 1,160 bird species, including the rare Shoebill Stork, as well as butterflies, Africa's giant crocodiles, and the Nile Crocodiles. Additionally, it houses the most significant population of the endangered Nubian (Rothschild) Giraffes. And that's just the start—lush tropical jungles, expansive savannahs, vast lakes, and more await visitors. Uganda's diverse offerings truly go beyond one's imagination.
The Pearl of Africa: A Timeless and Unique Brand
Uganda's moniker, "The Pearl of Africa," is a distinctive brand not crafted by any governmental body or marketing agency. While past attempts to reinvent Uganda's branding faltered, the enduring allure of "The Pearl of Africa" remained. Thankfully, by 2022, the tourism sector embraced this sentiment, adopting the slogan, "Explore Uganda, the Pearl of Africa."
Understanding the Legacy of "The Pearl of Africa"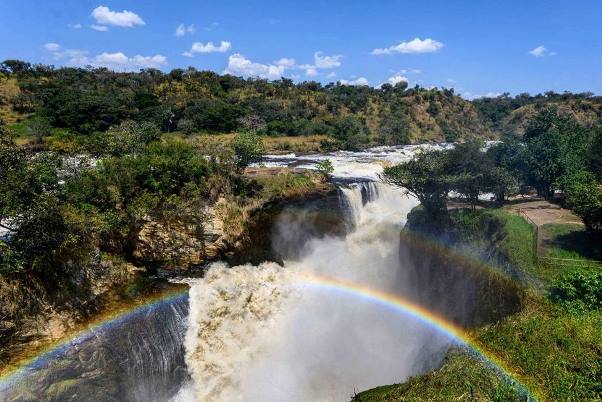 Churchill's "Pearl of Africa" wasn't originally aimed at promoting tourism. Instead, it emphasized Britain's economic interests in the then British Protectorate, Uganda. Churchill's visit, which focused on exploiting Uganda's resources, inadvertently drew big game hunters like President Teddy Roosevelt.
While the phrase "Pearl of Africa" might have colonial undertones, today, it stands as a symbol of pride and uniqueness for Ugandans. Far removed from its historical baggage, the term evokes unparalleled beauty and biodiversity images.
The tables have turned; a world that once viewed Africans as lesser, a paradigm epitomized by events like the human exhibits in the Bronx Zoo. "The Pearl of Africa" has evolved into a mark of distinction for Ugandans. It's evident everywhere, from businesses to educational institutions. For many, it represents excellence, much like the renowned "Pearl of Africa Hotel."
This reframing aligns with Ngũgĩ wa Thiong'o's idea of decolonizing the African mind. Today, the term speaks volumes about Uganda's unique place in the world—a sentiment we at Lifetime Experience Safaris cherish and promote. For us, our heart and focus remain on showcasing the wonders of Uganda, the true Pearl of Africa.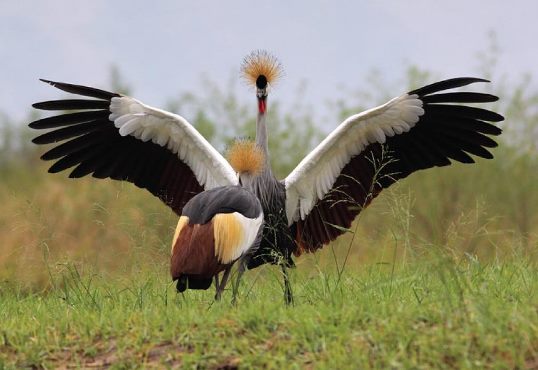 ---
Here are some useful links that you may find helpful to check out:
---